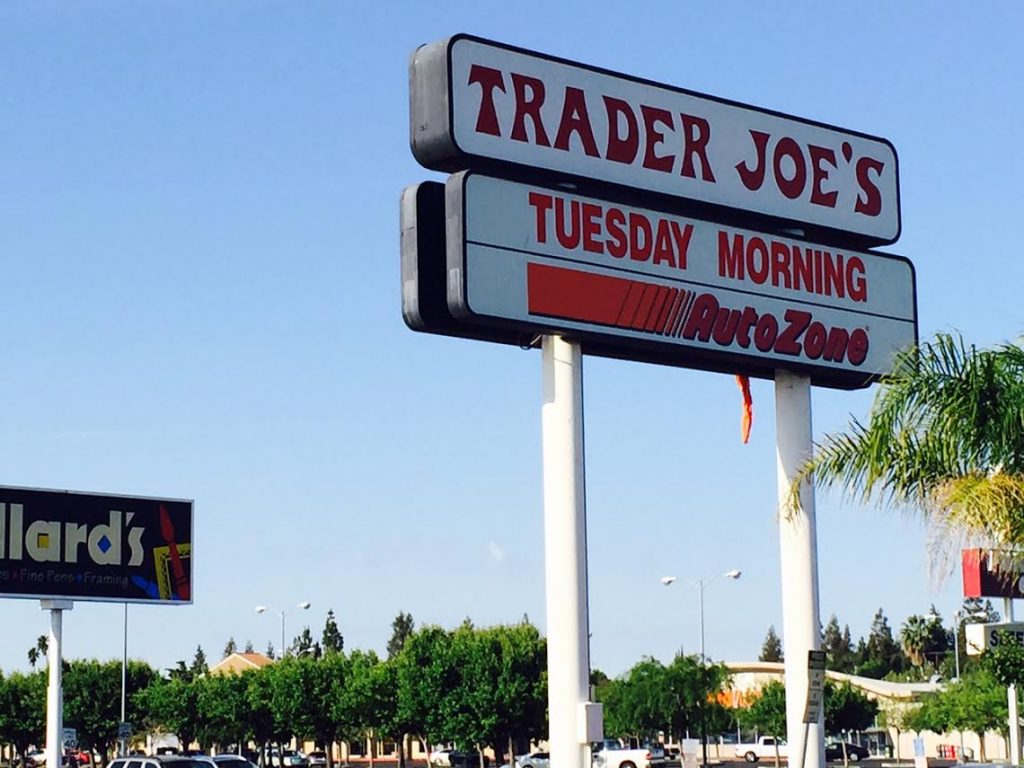 I guess I've bought my last bag of dill popcorn, jar of cookie butter and mystery six-pack of beer at Fresno's Trader Joe's.
Just when ya think we've stopped the "Move North, Young Fresnan!" movement, Trader Joe's has decided to take its talents to Friant Road.
This blows kale slaw.
Yes they do have a crappyass parking lot, but that's no reason to abandon central Fresno. And yes, these days I consider Barstow and Blackstone, Central Fresno.
Now that Joe's only locations will be Northeast Fresno and North Clovis (in the Taint District), I have no use for it. Fuck 'em. I protest, dammit.
I WILL NO LONGER SPEND MONEY IN TRADER JOE'S
You may find it silly. And Trader Joe's will care nothing about it. But I have placed them on my BANNED list! That's right, bro. Banned. Won't spend money at the new place.
I may not be alone in this tom foolery.
There is a petition going around the local internets to stop this move by TRADER Joe's. I signed it. Yeah, I know, it probably won't do anything. But I signed it. You can too. Ey, what the hell!?
And here I was just about to get around to listening to the What's Good At Trader Joe's podcast. Now? There is no need.
CENTRAL FRESNO CAN'T HAVE NICE THINGS
There's only so many discount grocery stores, Dollar Stores and Walmarts, South of Shaw can handle.
Downtown and Central Fresno deserves something more.
I think Fresno would and could support both a Central Fresno and NE Fresno location. But, sadly, Trader's is following the money and cutting ties. There is no heart in business these days, I suppose.
Makes ya wonder, is Whole Foods in Fig Garden Village next? Can't be. I won't allow it.
And since Trader Joe's is spineless, does its copy-cat store, Sprouts, have the balls to open a store South of Shaw? Downtown? I guess we'll see, but I'm thinking no.
I'LL MISS YOU THE MOST, MYSTERY BEER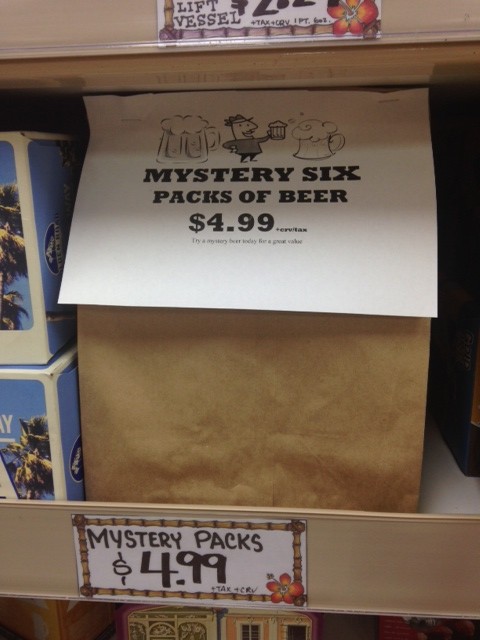 Truth is, I choose to regularly burn my money at Whole Foods and Save Mart and only occasionally go into Trader Joe's. A little bit more since the Blackstone Avenue Vons closed, but not a lot.
So this nerdy banning of Trader Joe's won't be that difficult for me, I admit.
I will miss those cheap mystery six packs of beer though.
Please follow and like us: