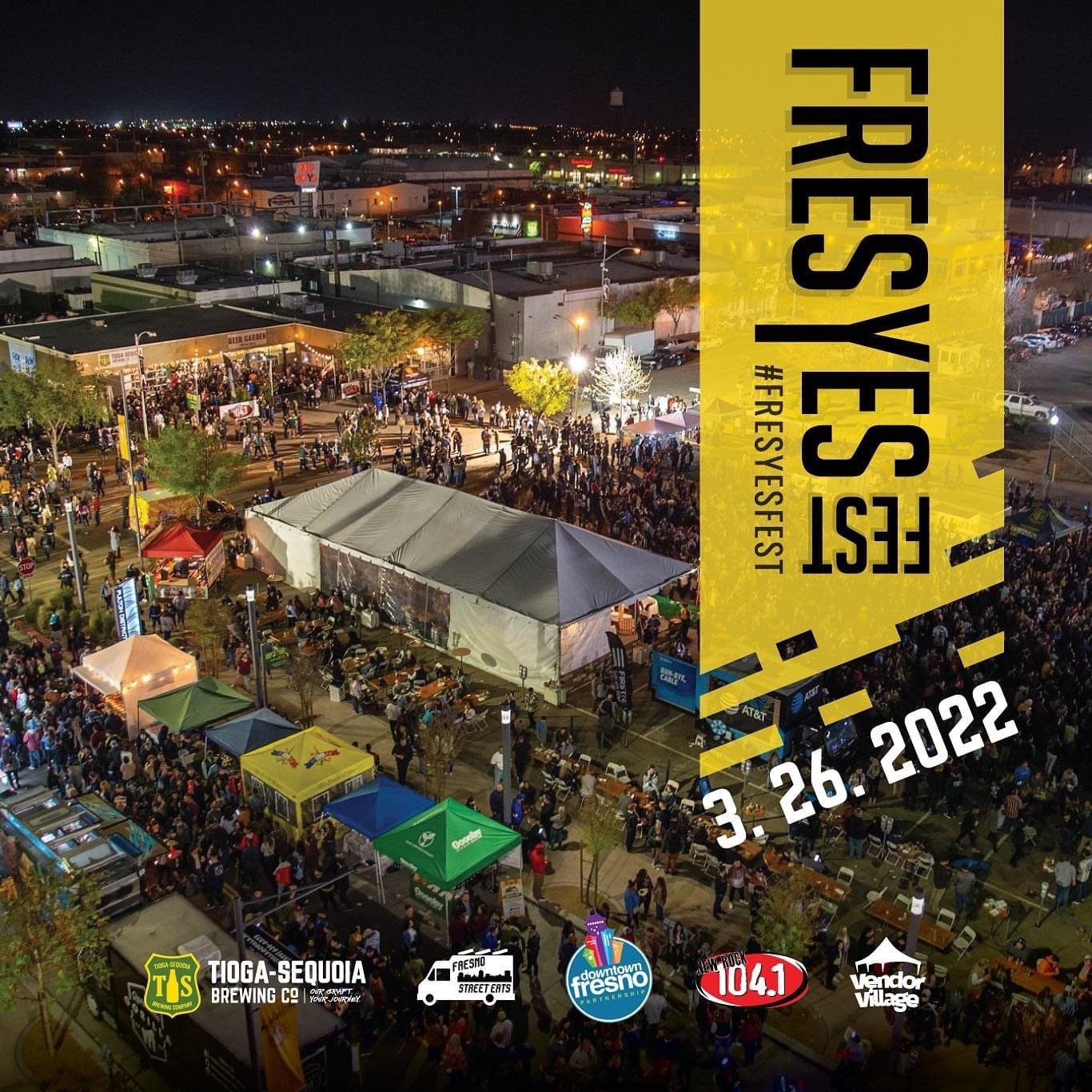 If you are on 'Fresno Internet', I'm sure you have seen that FresYes Fest is Saturday.
If you haven't been before, my number one tip is to go early. It starts at 1:00 so go at 1:00! (Unless you are not broken like me and enjoy large crowds then go whenever)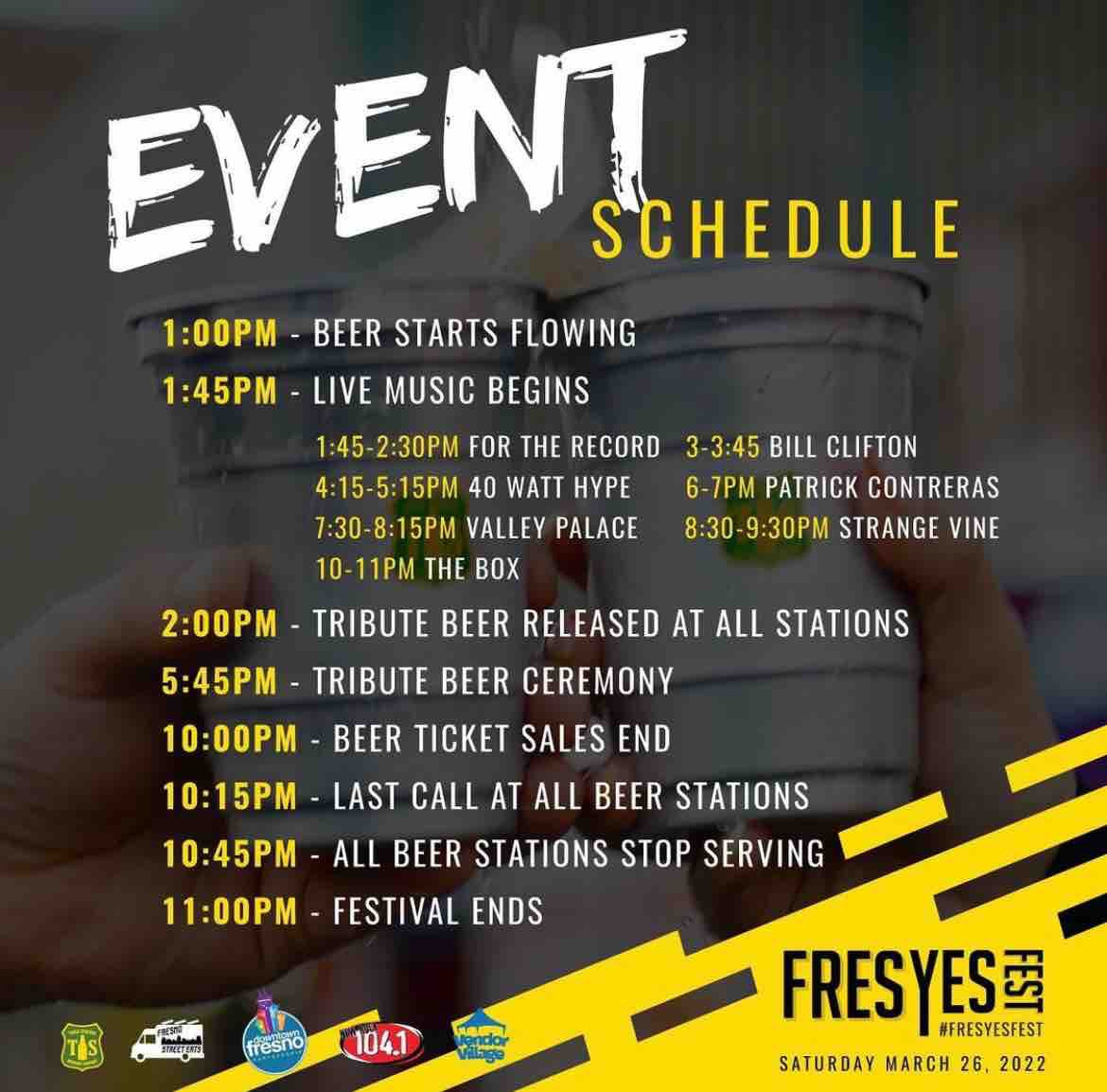 I plan to stick around for Bill Clifton & The Chicken & Whiskey Band's set there in the 3-4 mid-afternoon sweet spot, then I will have one foot out the door – time to hit the road.
Reason being, that is the time (4:30ish) when the lines really start forming. The mess starts happening. The youth begin to takeover. People from weird places like Clovis start showing up.
And that's totally cool and stuff – I just don't want to be there for it. My curmudgeon self won't endure.
The only thing that might get me to stay is Joshua Tehee hosting a stage: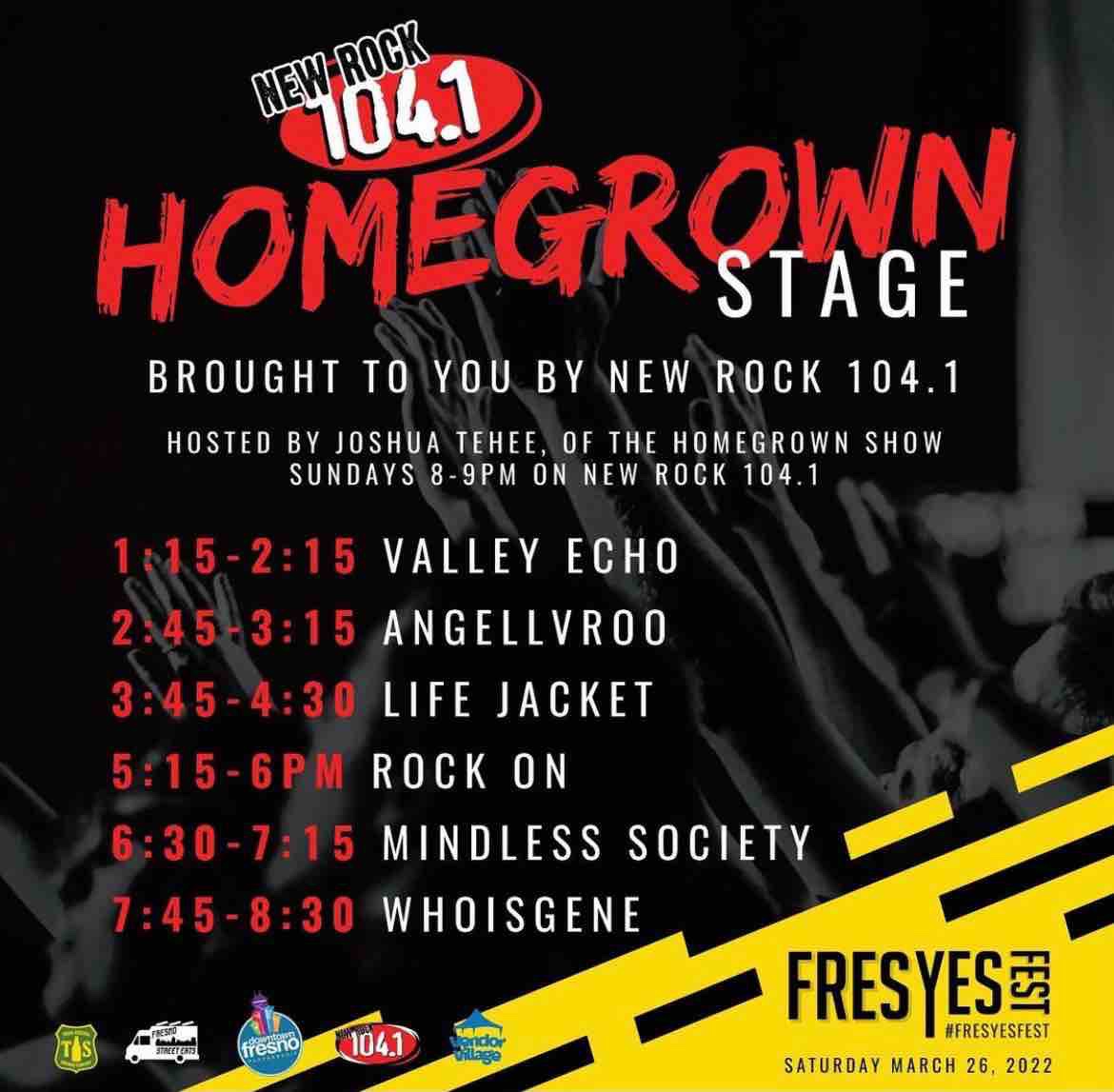 I can't say I have heard of any of those bands which is totally cool because I am ready to be impressed or whatever – it has been too damn long since I've seen some local talent live.
I also might stay for beer – if there are no lines. Also can stay for taco variants: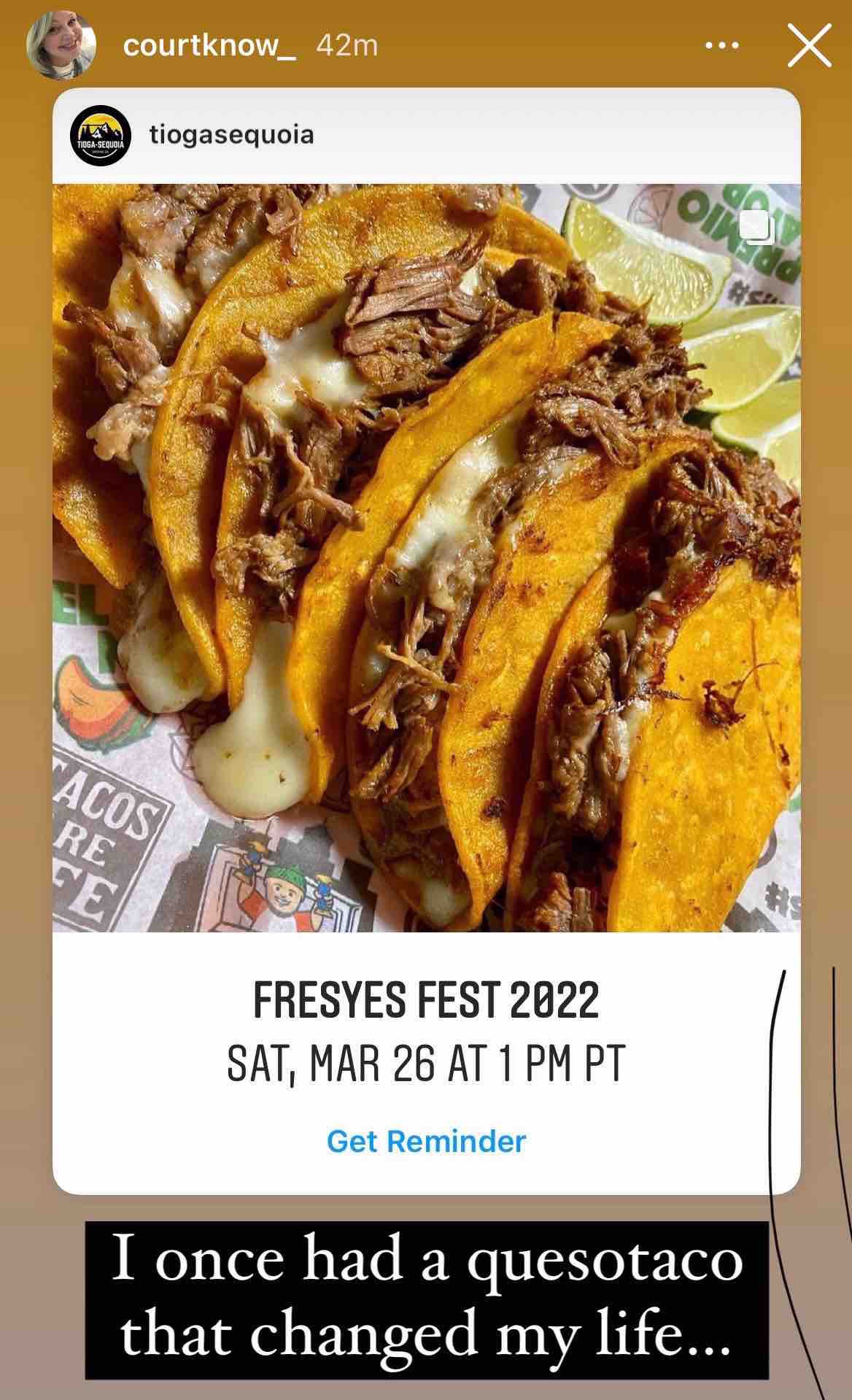 But again, you gotta be there early, even for tacos.
"Where the fuck do I park!?" Like, dude, wherever. Look at the map: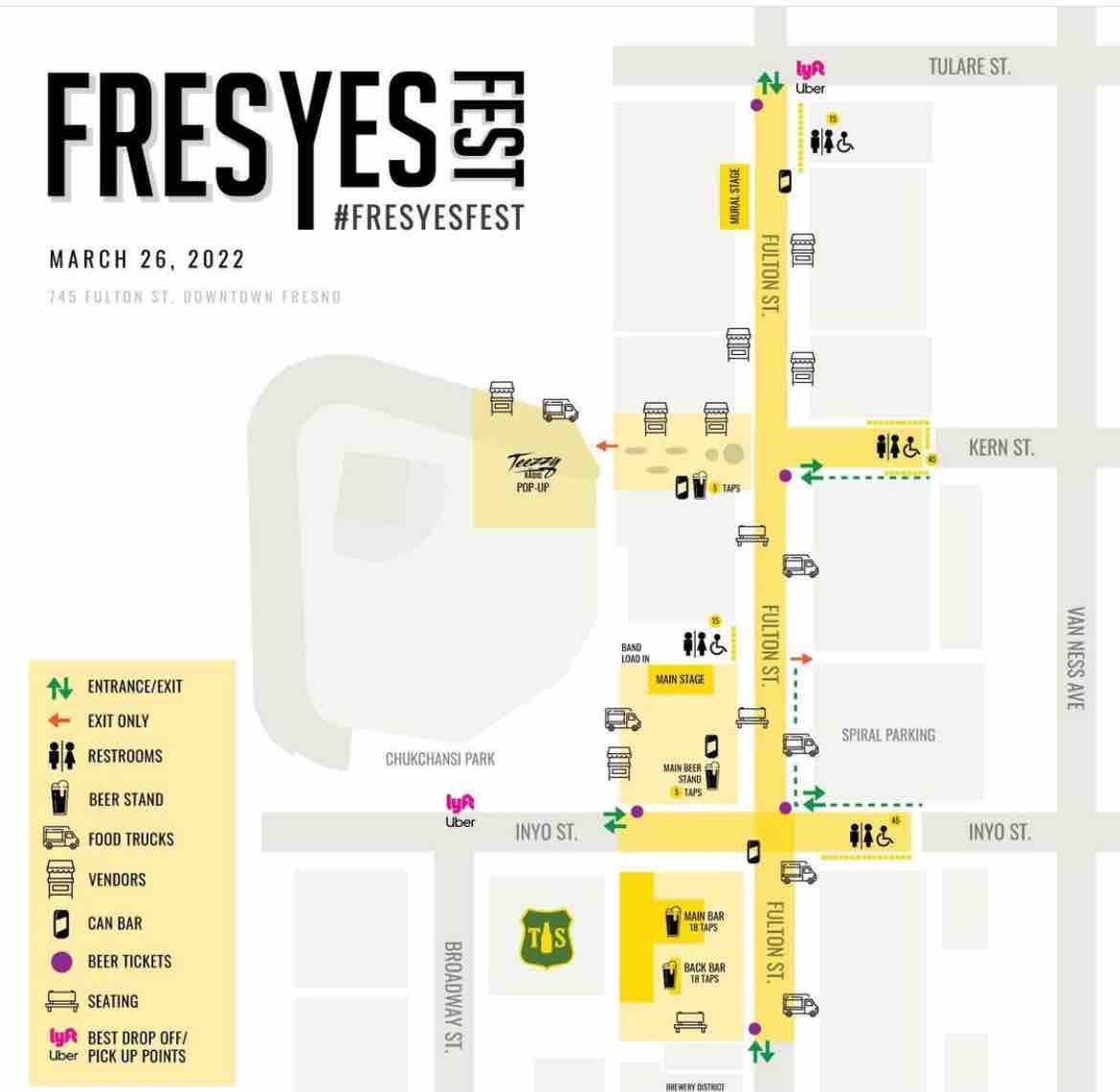 Alrighty, well, it doesn't exactly hold your hand and show you where to park but just act like you're going to a Grizzlies game or jury duty and you'll be fine.
But also, maybe get your Uncle to give you a ride down there and just wing it for a ride home – make an adventure out of it. One year I walked over to The Raddison and got an Uber home from there.
Anyway, it will be fun, even for grumpy dudes like me. See ya out there EARLY. ✌️🍻