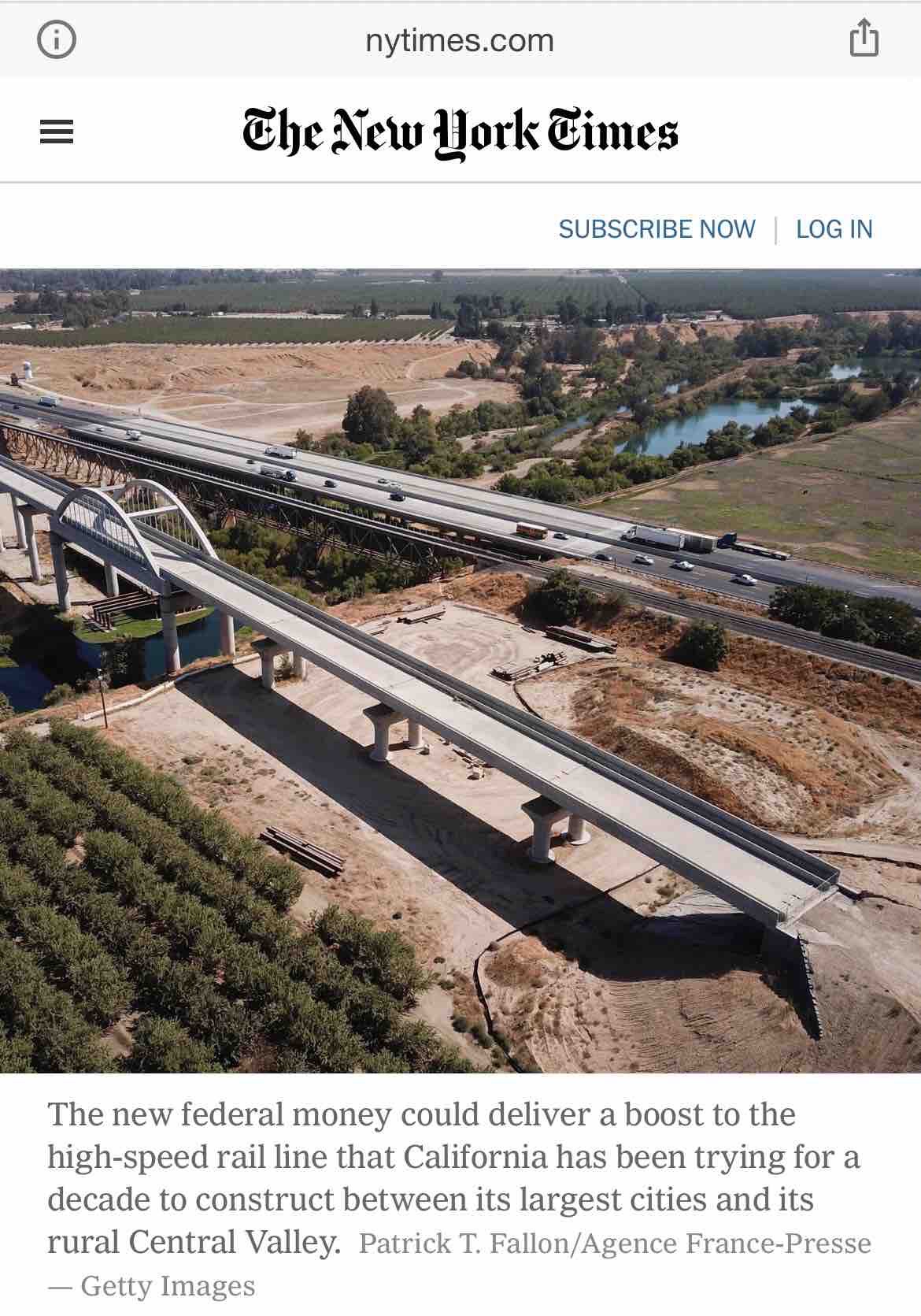 Let your eyes focus on the NW corner of this NY Times picture. See that dead brown space? Yep, that's right, it's our little Fresno Aquarium in the New York Times!! Woo hoooooo! 🎉
Sorry. There is always room for a Fresno Aquarium joke.
One wonders how many generations of Fresnans will live to see the day that it never gets built.
The Sunday Times article is actually about infrastructure funds across the country and if the High Speed Rail will get some support (among a lot of other projects).