February 6, 2021
I thought Floydy photoshop it. When I realized it was real it was like "Oh wow, how cool."
You don't always see cool stuff like that just come out of nowhere.
In case you didn't recognize the Downtown Club that was Bart Simpson on that old parking garage at Inyo coming up on Van Ness.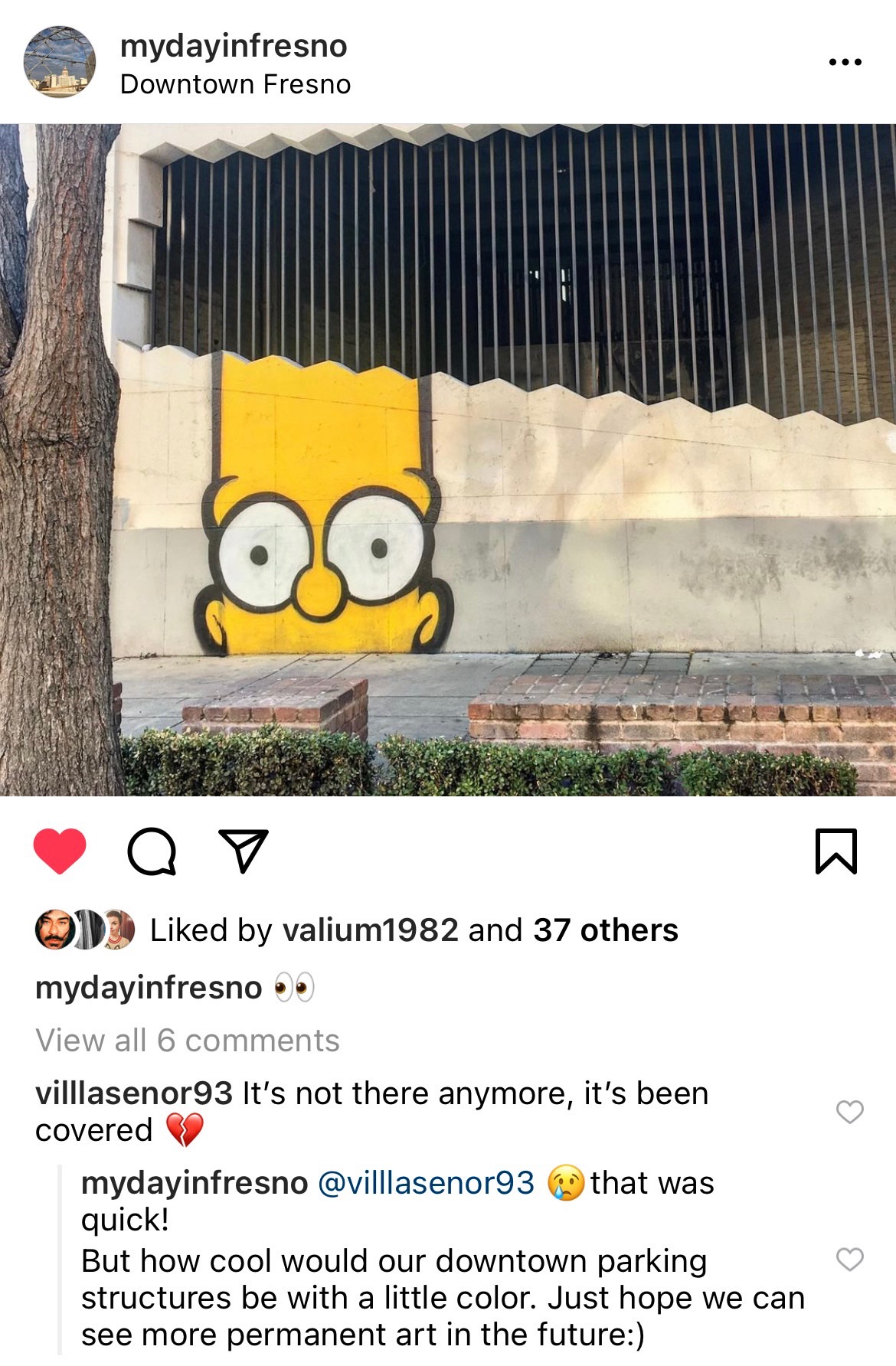 And then it was gone.

Lame, dude.
At least some of us got to enjoy it for a weekend.