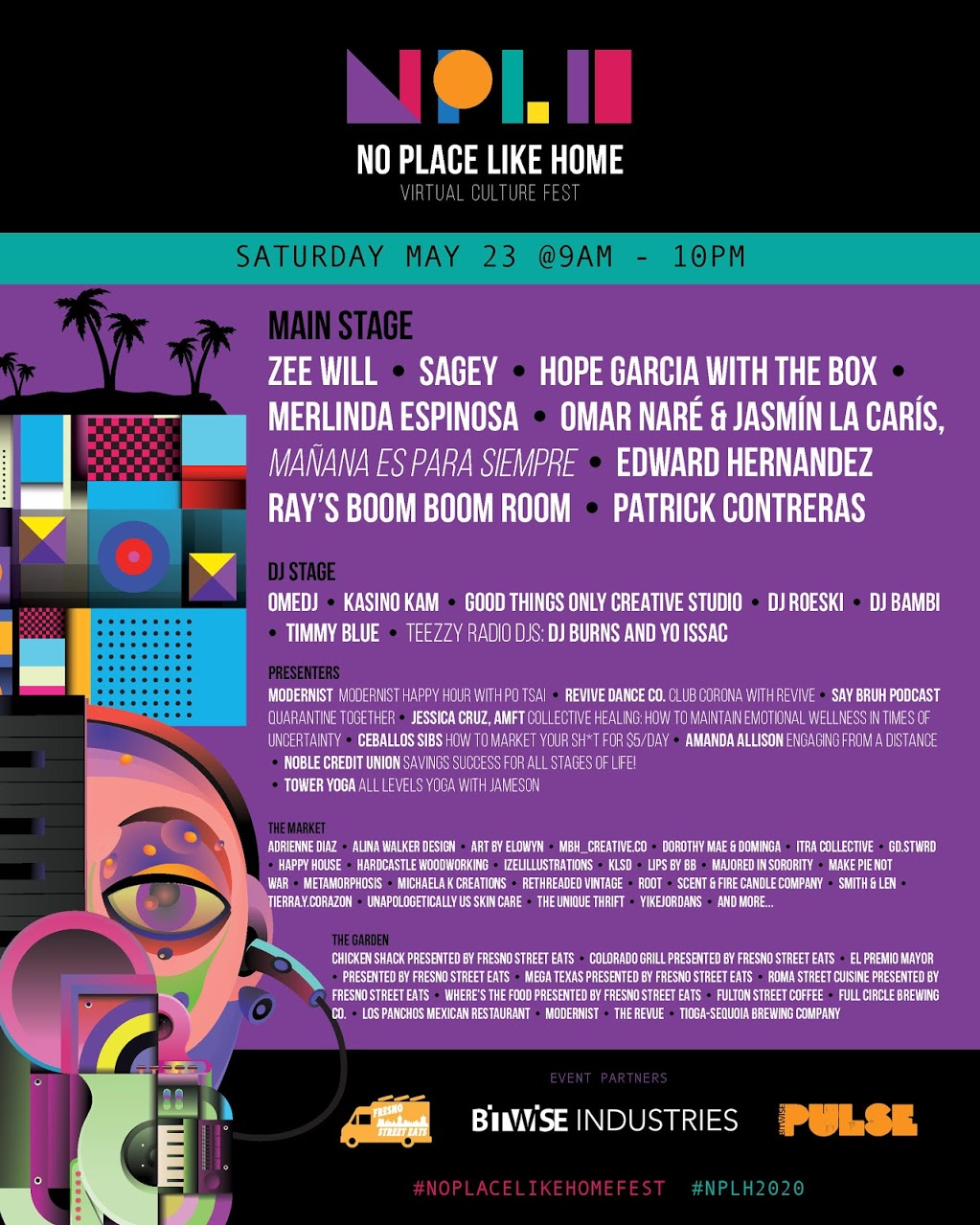 Fresno's Bitwise Industries has a virtual festival happening Saturday called No Place Like Home. It starts at 9 am and goes till 10 pm.
Go here to sign up. I "bought" three tickets. They're free but you still need to sign up. If you want to go all the way with it, you can buy a box that has swag to maximize the festival experience.
I might be more interested in the box Tioga has put together for it with the new and exclusive Valley Sunrise: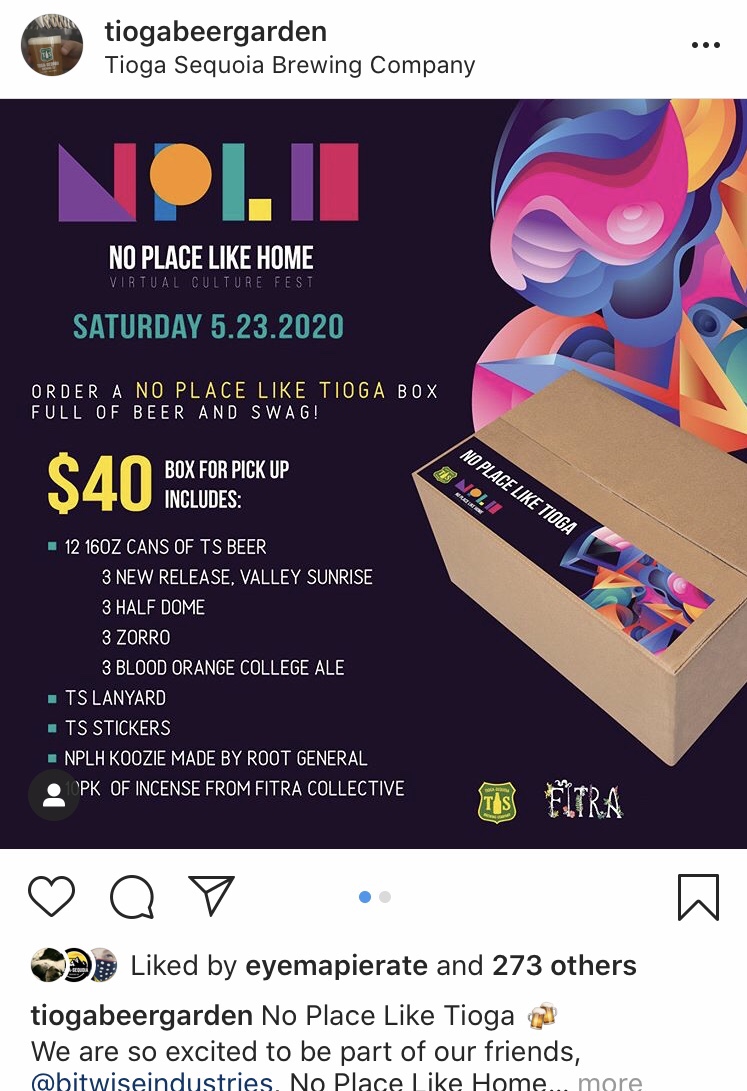 How the hell is this gonna work?
I assume there will be a constant Main Stage channel to watch and maybe some Stage B and C action to look at if you feel like flipping back & forth, I don't really know dude.
They are going to stream stuff to the Internets and we'll watch, nuff said.
I plan on having it in on the background on a screen somewhere in the house, all day, with focused stops to watch some of the more interesting acts.
I'll be looking out for the music acts for sure:
SAGEY. Everything I have seen from these guys have been creative so I am willing to bet they have something cool planned.
PATRICK CONTRERAS: He has been keeping his chops up with his driveway concerts, he's gotta be ready for this.
OMAR NARE & JASIMIN LA CARIS.
MERLINDA ESPINOSA.
ZEE WILL.
EDWARD HERNANDEZ.
HOPE GARCIA.
RAY'S BOOM BOOM ROOM. With a name like that there is no way his feed won't be interesting.
How the hell is there food availible for this?
Organizers have teamed with Fresno Street Eats to have festival vendor food sent to your safe place. Not real sure how all that will work, but I guess we'll find out Saturday.
I hope I don't run into any people I don't want to talk to. Or end up kicking myself for not remembering their name, or die of lameness for making bad awkward comments to people, or get drunk and… oh wait, virtual, I almost forgot. I'll only be embarrassing myself at my own house like I do every day. Neat.
I'm sure Fresnans will still complain about parking though. And not enough bathrooms, which, actually, I have a complaint about… oh dammit, VIRTUAL, *bangs forehead* Mike, virtual festival.
In fact, if Bitwise wants to make it feel like a real festival, it will start an hour late and fall further behind schedule as the day goes.
Seriously, props to Bitwise and everyone involved in putting it together. I'm actually slightly pumped to see this thing. And thanks for giving me something to drink beer to while staring at stuff.
I'll leave you with some Sagey to pump you up. Please mosh at home responsibly.
Please follow and like us: