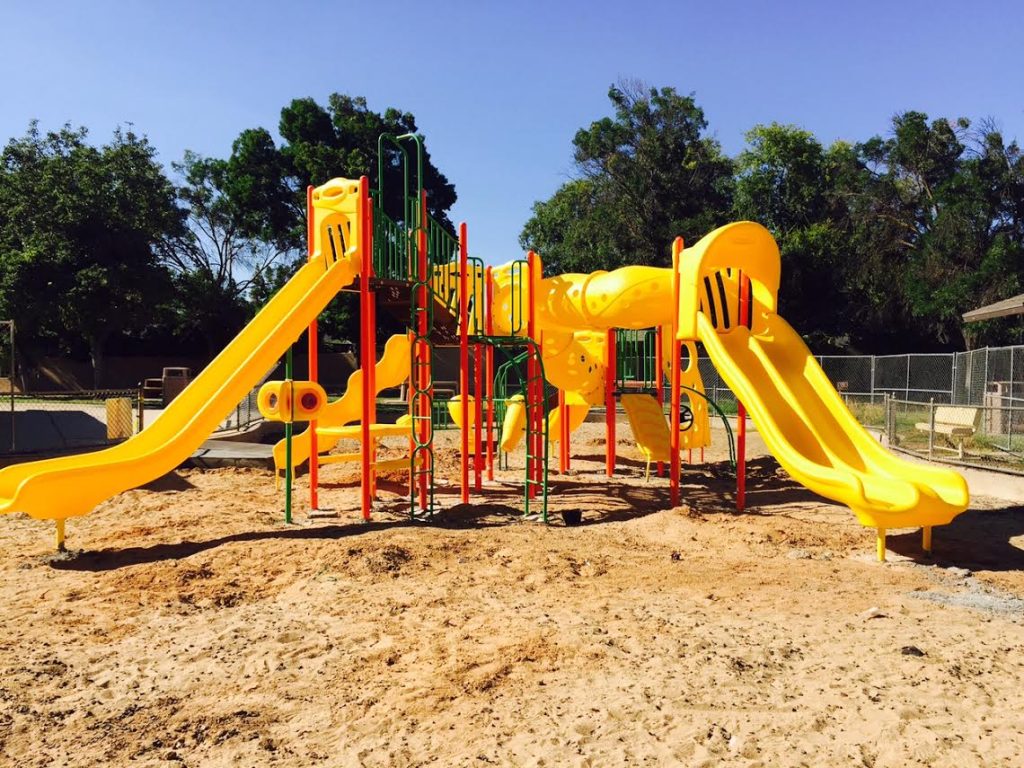 How does this new play area at Holman Park in Fresno, not have some sort of awning built into the budget?
Has anyone in the parks department tried putting their kid down a slide in Fresno in the summer? It burns. It sticks. I'm pretty sure it's child abuse.
IT GETS FREAKING HOT!
In the Summer, you basically won't be able to use it during the day. Just so you know – in case kids weird you out and you don't know much about them – children like playing in the day. Sorta key for a play area to useful when the sun is out.
I'm speaking up for the kids…yeah that's the ticket, for the kids. I, an adult male, would never want to play on this. Because I'm an adult and that would be silly. That slide doesn't look inviting at all: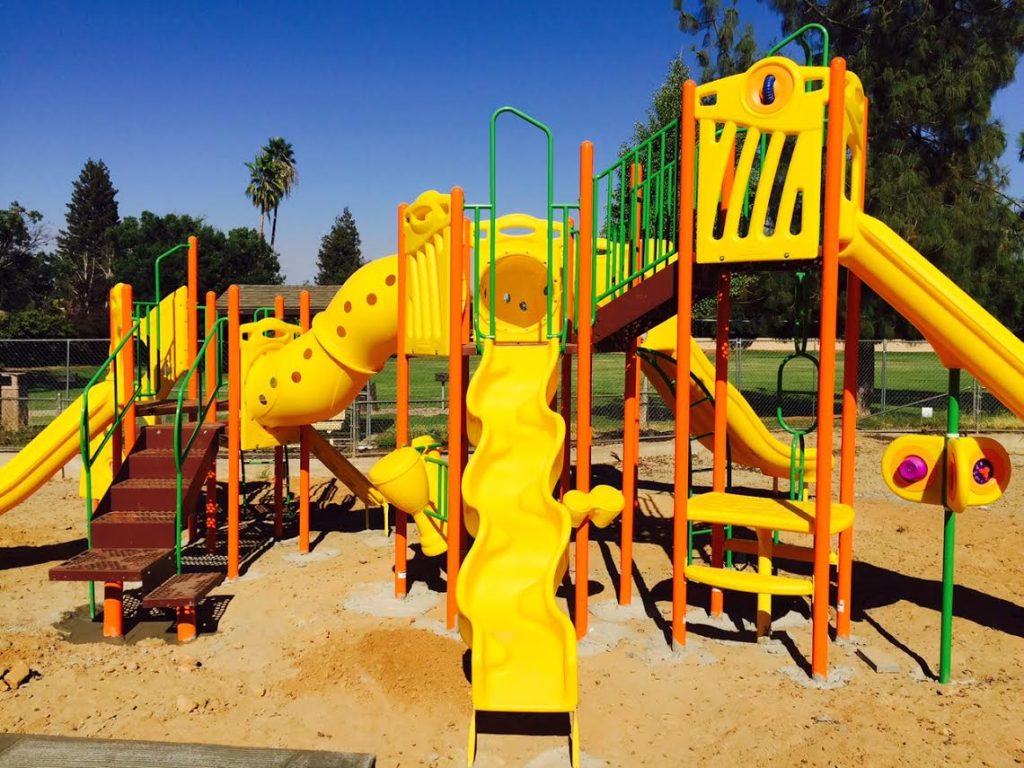 FIXABLE
Maybe it's not too late. Maybe it's going to be the last thing they install, since they are not quite done with the project. But I see no evidence of it.
Come on, guys, I want to slide-it-up in the shade… I mean my kid. My kid really wants to slide it up.
Please follow and like us: