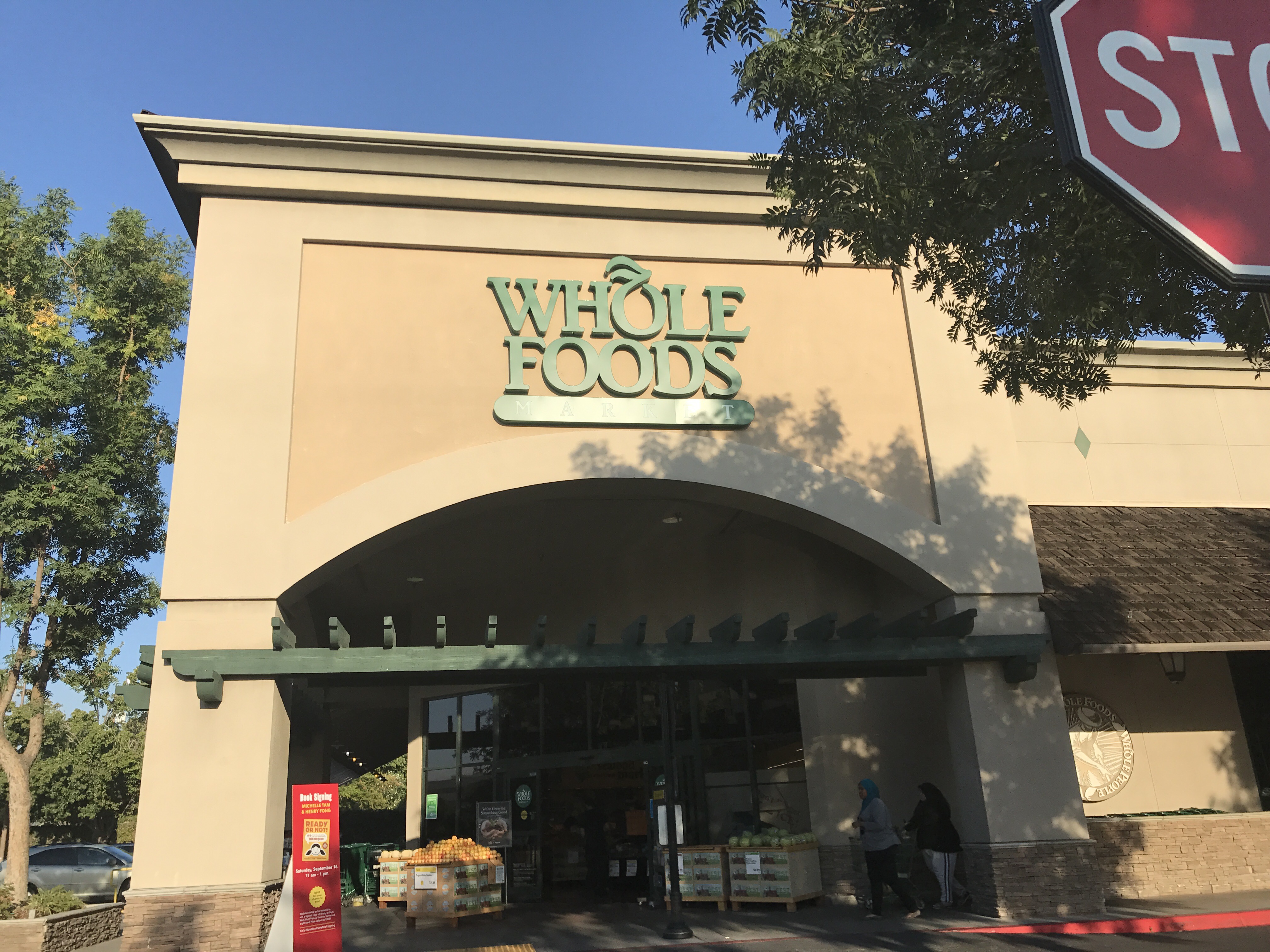 Since Amazon bought Whole Foods, people are a little worried about Amazon taking over all the things. I would be worried too except Wal Mart already did it, so let's stop freaking out. Maybe focus on stopping Wal Mart and not worry so much about Whole Foods until they are dealt with.
Anywayyyy, the Fresno Whole Foods, located in Fig Garden Village, may not have a top ranking parking lot, but it is an interesting one.
I know what you're thinking "Holy shit, this asshole is going to do another parking related post. What the hell is this site and why am I still here!?"
LOOK, BRO! People like this stuff. It's like, everyday life and crap. It's fun.
PARKING LOT BREAK DOWN
I'll get to my favorite parking spot in a second. But first, the worst place to park? The Main Lot. You could also call this the Western Lot: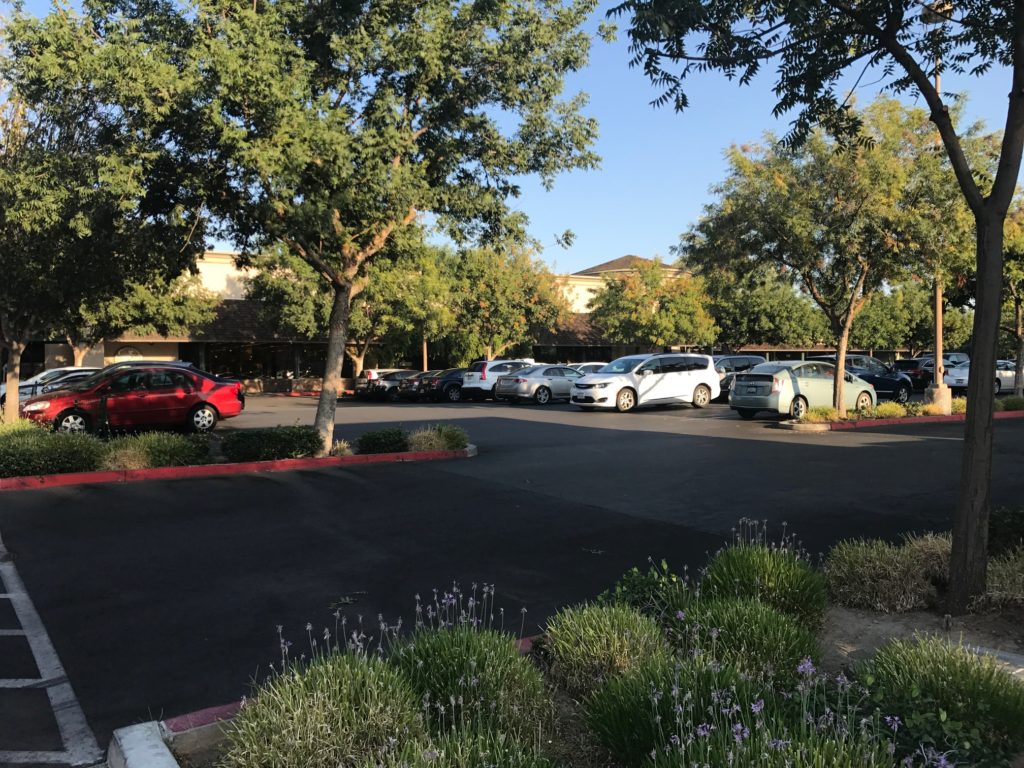 Oh sure, it looks benign now. But it's tight and super annoying. You know how many Prius you have to avoid in this area? Look, I can see one in that picture already. I never park in this area.
As an extension to this lot, there is the area next to Habit Burger's patio. I do sometimes park here, but only when going to Habit and not when I am just shopping at Whole Foods.
BETTER SPOTS
I'm not sure I would walk THIS far (even though I am a big advocate of walking instead of driving around searching for the closest spot), but if you're feeling adventurous and really don't want to park next to anyone, get out to the North side as it gets closer to the Wassabbi's parking. No drama out here (except for a dude that can't park straight):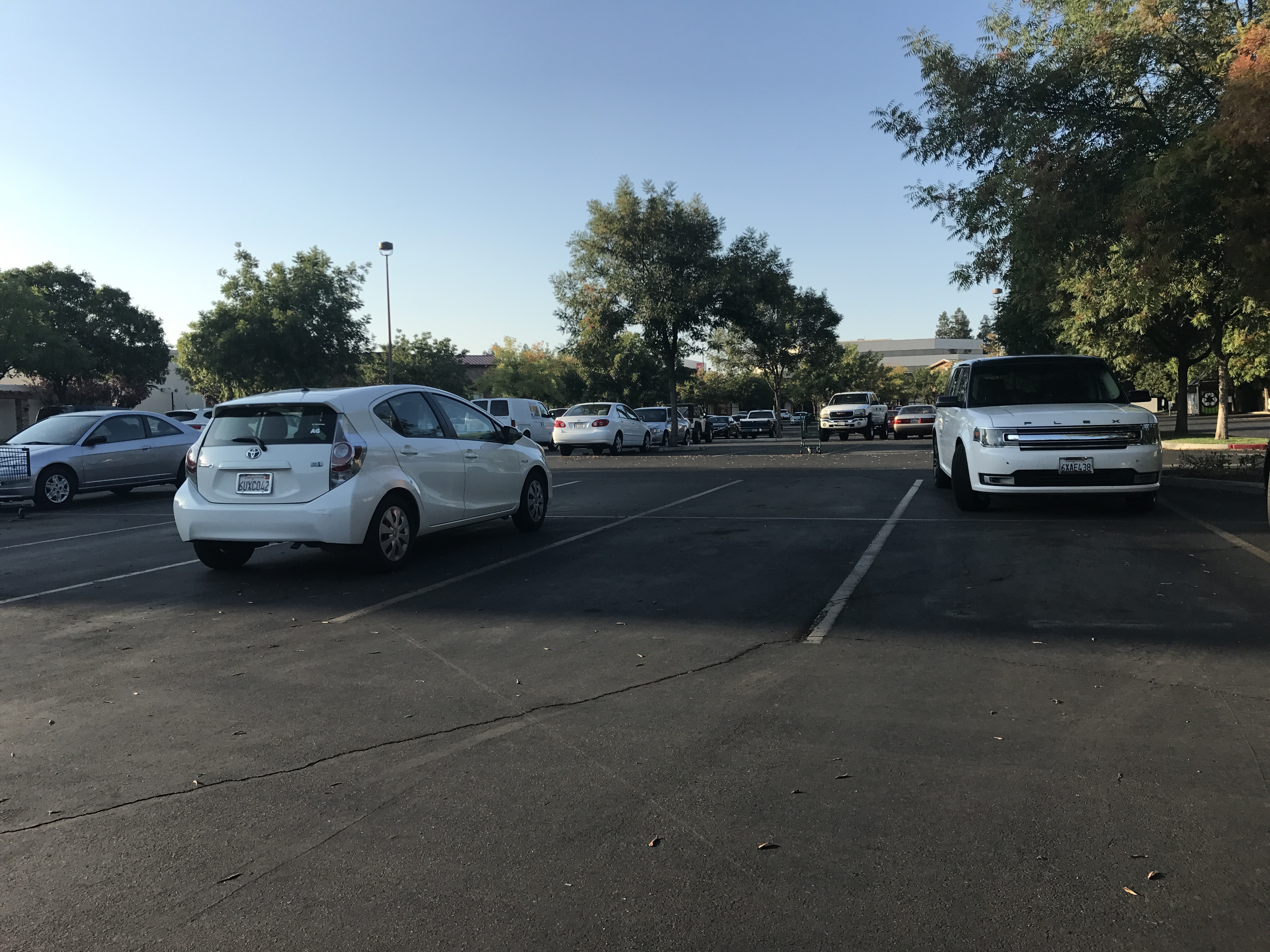 This one has chargers. And hey, there is even a car getting charged up as we speak. Way to save some air, dude:
While not all of us can park in those particular stalls, I do like that lot to park in. The area closer to the apartments is a good one because it's not busy.
But it's not my favorite area to park. In fact, my favorite is not even an area. It's one parking stall in particular. It even has its own restroom… Continue reading "Where To Park At Whole Foods Fresno – The Most Important Blog Post You'll Read In The Next Five Minutes"