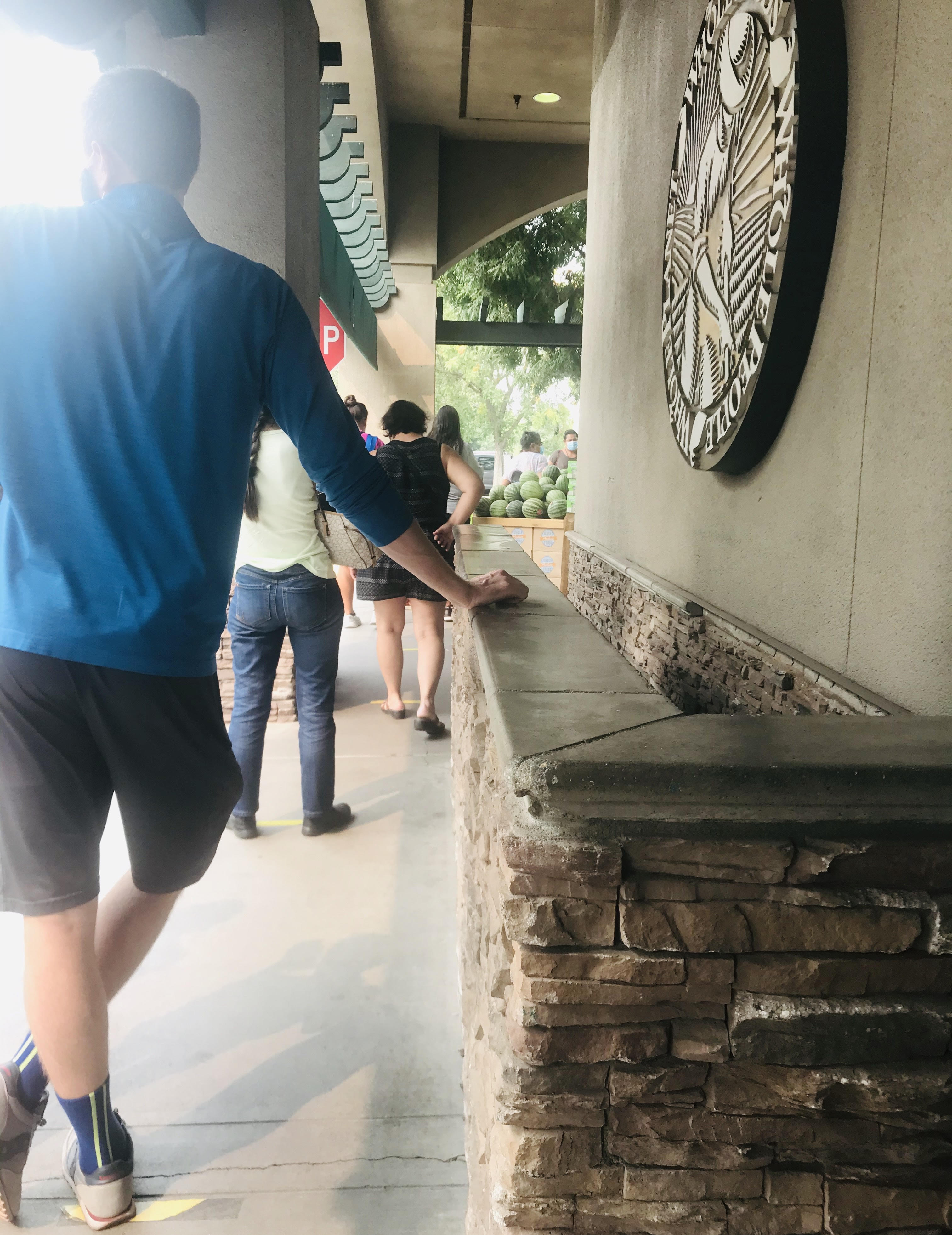 I just came back from Fig Garden Village and there are a ton of freaking Fresnans out there!
Wassaaaabi's? Packed. The patio was full and there were, like, eight people waiting for a table. THIS IS AT 2:45 on a Saturday!
Whole Foods? Packed. Long line to get in and very busy in the store. Like, so busy they might as well have not had a line to get in. It was near impossible to distance from people in there and I don't think the line outside would have made it much worse. Fuck it, let all in.
I had not been inside Whole Foods since March and I was surprised to find it just as busy (if not more so) than Save Mart. At least Save Mart has more space to keep away from yahoos.
Jack's Urban Eats? Busy too. wasn't completely packed but busy and junk. Again, this is 2:45 in the afternoon.
To top it all off, it is smokey as hell. It wasn't so bad in the morning, but the winds shifted or something and things got nasty.
BUT YOU ALL JUST PACKED OUT THE PARKING LOT PATIO AT OUT OF THE BARREL LIKE NOT A DAMN THING IS GOING ON!
Dude. All the tables at Out Of The Barrel were full. Mostly full of people that are not in a "bubble" together. You could not have fit more people out there. Since everyone is drinking, no masks.
I suppose that's cool when it's a handful of people, but this was too much for me brain to bare.
I was going to pick up some beer there but decided to skip it after seeing that.
Maybe a little part of me has respect for people saying, "Fuck it. I don't care if it's a Pandemic. I don't care that the air is shit. I'm going to live my life and if I die, I die!"
But the rest of me? People. Is eating and drinking in a parking lot or smokey patio really all that?
We are never going to get out of this, are we?
Just go home, Fresno.
Please follow and like us: