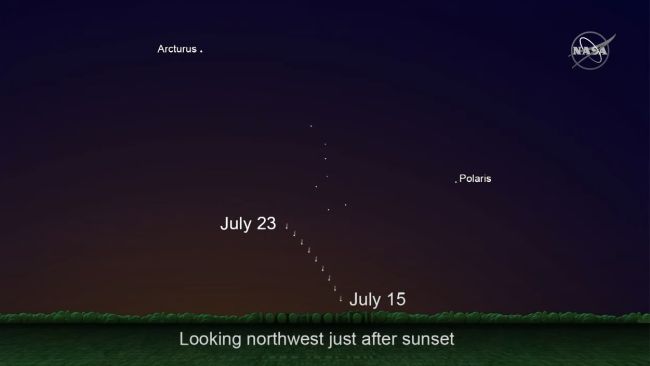 I know little to nothing about stars and stuff. But I do enjoy them. And pretending I know. And I really like starting at Space.
Thursday night my dumbass managed to find the NEOWISE Comet in the Fresno sky. If you're like me and too lazy to drive out to the country to get a clean look, you can still give it a try in town.
Here is how:
Wait until dusk is giving way to night (9:15 ish?).
Look at the Northwest Sky. Like, as if you could see the Taco Bell at Herndon & Marks in the sky. If you live West of Herndon & Marks, look at Taco Bell in the sky then turn around.
Find the Big Dipper (it's literally the only thing outside of the Moon I can ever identify quickly).
Point at the "bottom star" of the dipper.
Follow your pointer finger down to the tree line.
Hopefully, around there, you'll see a star with a smoggy, dust-like tail.
It definitely helps to at least have some binoculars and an open view of the NW sky.
It's not out very long. It lasted maybe an hour on Thursday and Friday.
For tips on photographing it and stuff, Space has some.
*If you're reading this after July 23rd, NEOWISE is pretty much gone. Sorry, brah.
Please follow and like us: