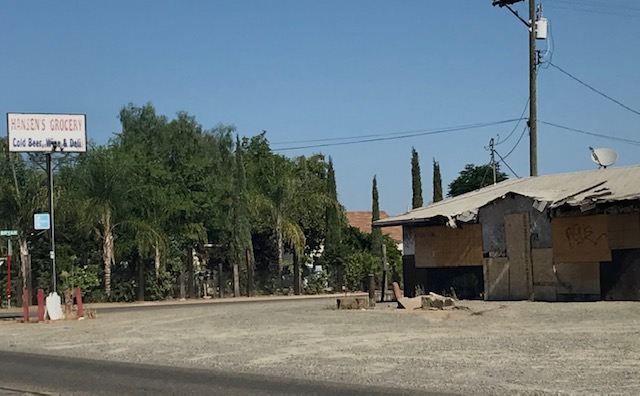 Little isles of the past.
The West Side of Fresno is littered with old little markets that have been there forever. I try to pop into them whenever I can. Just get a soda or something. Make an effort to notice any old, unique traits the market still carries with it.
(I have not done any of that recently, what with the, you know, going around.)
Today I noticed there is one less. Hansen's Market at Mckinley & Bryan. There used to be a cool overhang there. It appears there was a fire or something. Let me check on that. Hold please.
….. *sounds of Internet searching* ….
Holy crap! I guess I haven't been there in over a year. They DID have a fire there last April. A fire started by a break-in.
Two dudes used a stolen truck to smash through the front door. The truck got stuck and started a fire. They got away.
That sucks, man. One less portal to Fresno's past.
Please follow and like us: