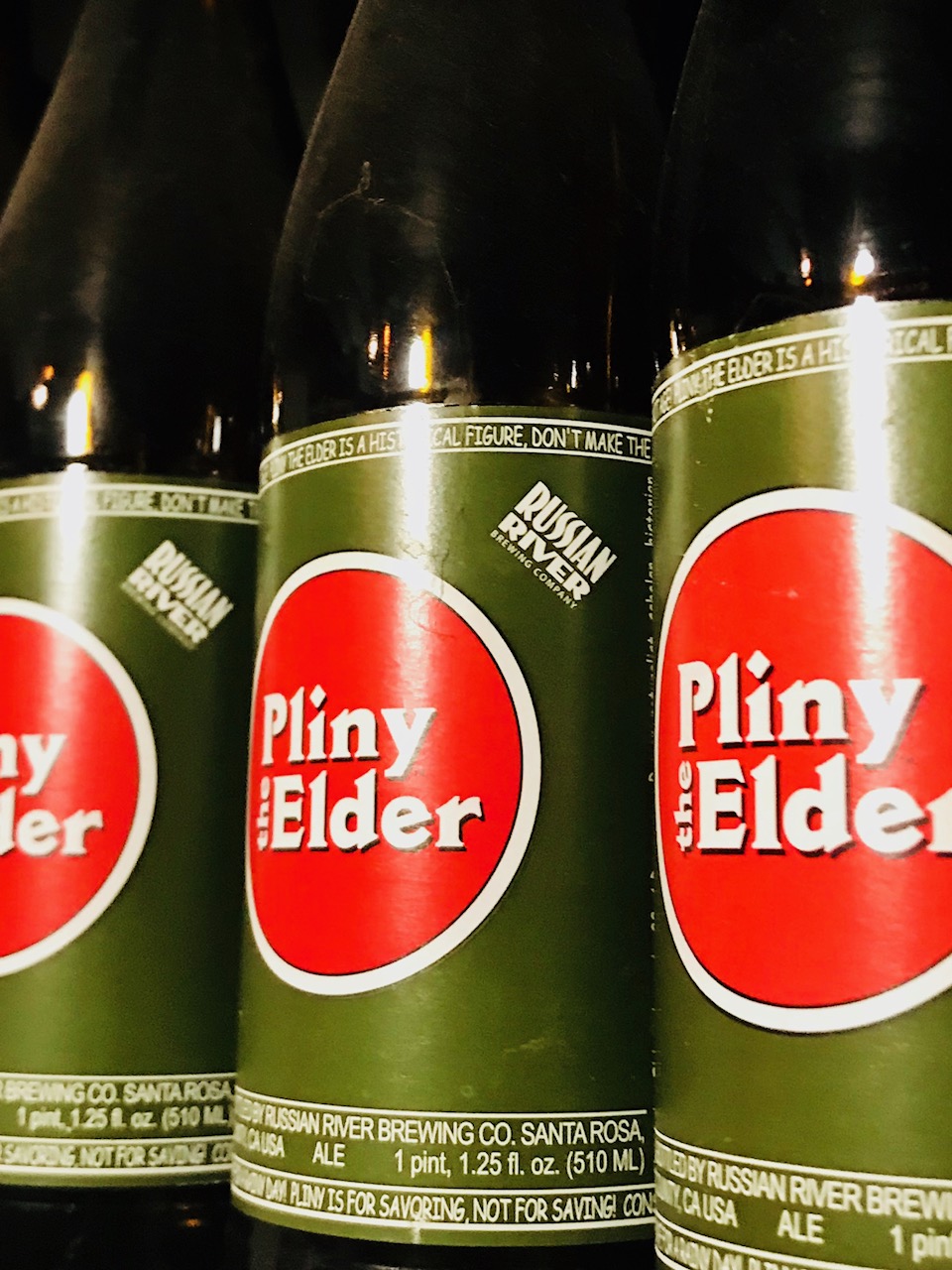 Is there Russian River beer in Fresno? YES! Where can I find Pliny The Elder in Fresno? I'll tell ya in a sec. But right now I just gotta yell something: "Fresno is finally a Russian River Brewing town!"
Only Russian River approved businesses and distributors (thank you Delta Pacific Beverage for being worthy) are allowed to carry Russian River beer. The major requirement being that the beer must always be refrigerated and cared for properly.
Here is where to find it in the Fresno area:
Goldstein's – 1279 N. Wishon Ave
Maroa Shell – 902 E. Shields Ave
Hop PK – 820 Van Ness Ave
Spokeasy Public House – 1472 N. Van Ness
Gazebo Gardens – 3204 N Van Ness
Kunisama – 6825 N. Willow Ave
Whole Foods – 650 W. Shaw
Tap & Cellar – 317 W. Bedford
The Market – 7088 N. West
BC's Pizza & Beer – 1315 Shaw Ave (Clovis)
MGA Liquor – 342 N. Clovis (Clovis)
Michaelangelo's Pizzeria – 619 Woodworth Ave (Clovis)
Let me say it again because it's damn awesome: Russian River Brewing Company beer is now available in Fresno.
We were the last major region in California to get it, but that is okay. It's here now. The past is past, we are now a Russian River town and it is incredibly awesome.
If you're wondering, "What the hell is the big damn deal about this "Pliny" guy and why is Russian River beer such a thing?" that is okay. You're not a beer geek. Cool.
Santa Rosa's Russian River Brewing is probably the greatest Beer Geek brewery of all time. Their IPA, Pliny The Elder, ushered in a whole style of beer called "West Coast IPA". I consider the beer the Godfather of the modern IPA.
For a while there (if it isn't still) Pliny was the number one most traded beer in the beer geek world. If a beer is heavily traded (shipped illegally to regions where a person can't get the beer), that means it's highly sought after – aka damn good.
Not only do we get the core Russian River beers now, we even get cool colab beers like the one Russian River and Karl Strauss did recently:
So rejoice, beer lovers, Fresno is now cool. Still waiting on somebody to open up that remote taproom though.
Please follow and like us: