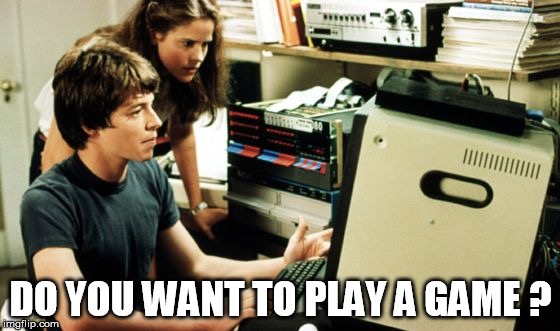 Shall we? Play a game? Let's.
I call it an "Or Game" – stolen from Dorktown. A matchup of similar choices. This one is inspired by Fresno life. Or life in "Landland". Here we go.
Downtown or Tower District?
It used to be no contest; Tower District. But now with all the things happening Downtown and the shinny newness of it all and the kinda stagnant vibe in the Tower… makes ya think Downtown. But I just may not be paying enough attention to Tower recently. Downtown is the fun choice but there is still more to do in Tower.
Winner: Tower District.
Blackstone Or Shaw?
Which one did you cruise on most? Which one used to take you to Yosemite? Yep, Blackstone. Plus it has Manchester and River Park. But Shaw does have Fashion Fair and Fig Garden Village, Fresno State and Forestiere Underground Gardens. But Shaw can take you into Clovis, if you are not paying attention, and that's bad.
Winner: Blackstone.
Tacos or Tri-tip?
Fresno has been going nuts with tacos the past couple years and this year we seem to have solidified ourselves as the Taco Capital of the United States. Thanks in large part to Fresno Tacos and all the things. I think tri-tip can come back but it seems the magic of the Grizzlies marketing team would need to get behind it if it's going to happen.
Winner: Tacos.
Fulton Mall or Fulton Street?
It may be time to stop looking at the construction of Fulton Street "Mall" and stop taking pictures and wait for it to be done. Fulton Street right now appears like it's going to look cheap as fuck when it's done. But it's under construction still so I gotta give it a chance. And the crazyass crosswalk looks kinda cool:
But I am still, standing smugly at Inyo & Fulton with arms folded, looking down Fulton Mall Street, and waiting to be impressed.
Winner: Fulton Mall.
Tioga Sequoia or Full Circle Brewing?
This is not a fair fight. Tioga has been working at a higher level longer (and doing a good job at it) than Full Circle. And I'm excited for the future of Fresno beer with Pine & Palm in the NW, plus the soon to be coming Downtown, House Of Pendragon, Zack's, 411 Ales and Border Hop.
Winner: Tioga.
Day Trip: Yosemite or Pismo Beach?
Dude. Yosemite is one of the wonders of Planet Earth. Nuff said. No strip of sand with small waves and cold water is going to beat that. But Pismo does have The Boardroom.
https://instagram.com/p/BUGMenFByuo/
Winner: Yosemite.
Colorado Grill or Triangle?
I confess it has been too long since I've sat down for a burger at Colorado so this may not be completely accurate. I have gone to both Triangle locations recently and enjoyed the burgers and such. Dammit, now I'm hungry!
Winner: Triangle.
FSU Football Games or Grizzly Games?
Oh man. Kinda tough here. The suckness of Fresno State football since Derek Carr left really hurts. The Grizzlies have a nice relaxed atmosphere, the beautiful Downtown Fresno skyline, baseball and a swimming pool. But beer is coming back to Bulldog Stadium and tailgating rules.
Winner: Fresno Grizzlies.
I could do more but let's save them for a future post. Comment and let me know what ya think. Go FresNO!
Please follow and like us: