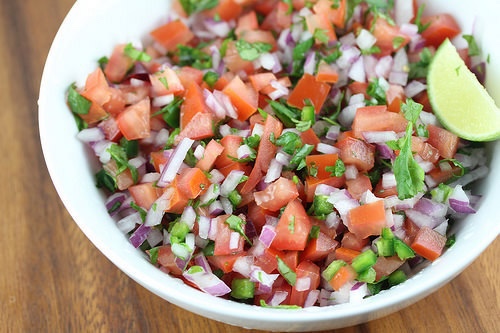 Oh wait. Nobody gives a shit that I am under salsa-ed!? Fuck you. Fuck all you motherfuckers:
Does every place that gives out chips & salsa give you the LEAST amount of salsa possible?!

Like, I have NEVER encountered a place that gives you TOO much salsa.

I am looking at you EVERY fuckingbody, including you @ChipotleTweets!#picodegallo

— Mikey Seay (@thefresnan) October 17, 2021
Your cheap ass can't give me a decent amount of salsa for my chips? For my burrito? Fuuuuuuuck you!
Is pico-de-gallo that fucking expensive to make?
Like, your restaurant's profit margins rely on how little salsa you give out? Get the fuck out of the business then. I need that pico, ya somebitch!
Without salsa, all your shit is worthless. WORTHLESS!!!!!!
I know what you're thinking "Hey. Asshat! Make your own damn salsa, it's not that hard!"
Hey you know what? Fuck you I don't want to make it I want it made for me. And I want an appropriate amount of it.
Give me the salsa!!
I will pay for it. I don't care. Charge me. I just want it!!!
It sucks that I have to live in a world that thinks it's fine to not give enough salsa for chips and burritos and everything, and I seem to be the only one complaining.
File under: Super disappointed.
Please follow and like us: