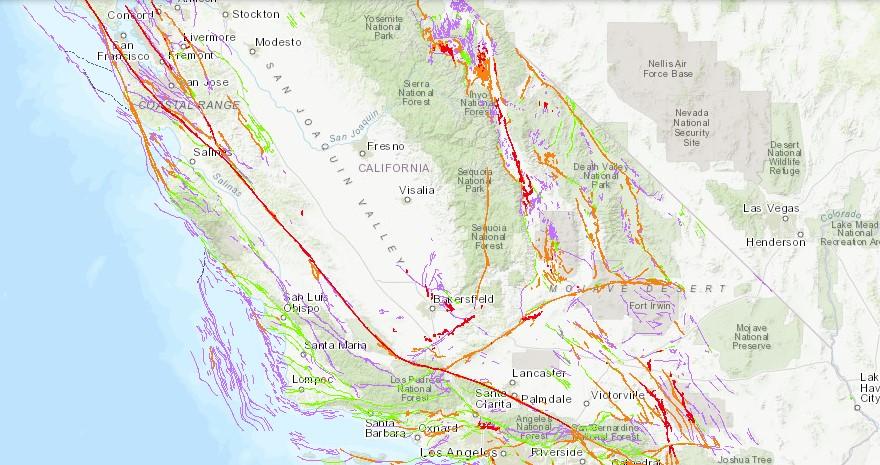 Above is a map of all the fault lines in the Central Valley. With the exception of the extreme South Valley, there are no faults on the valley floor.
Yeah? Then how did THIS happen, bro!?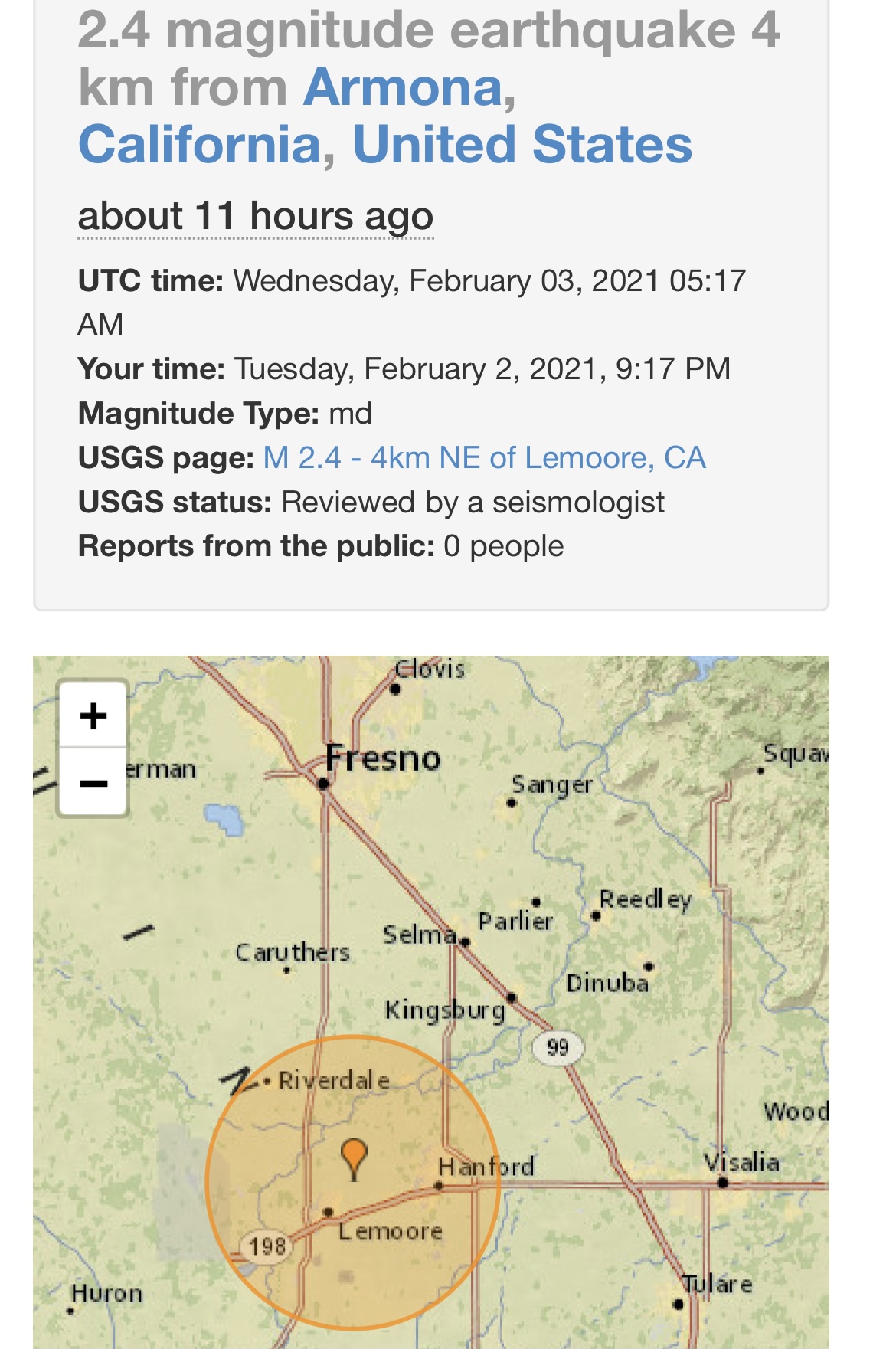 Sure that is a tiny earthquake. Maybeeee somebody around Lemoore or Hanford felt it, if they were really paying attention, but that's about it.
How does this happen with no fault lines?
Fracking? Is anyone out there fracking around on the Valley Floor? I don't know. Maybe.
Even science is not all that sure how this can happen, but there is one explanation:
Earthquakes occurring away from tectonic plate boundaries can be triggered by the rise and fall of hot material through the Earth's mantle
Woah. "Hot material" eh? We talkin' magma? Magma? Fun to say it isn't it? MAG-ma. Come on say it with me, "MAGma".
Yeah so maybe there is some ancient volcano under the valley floor and stuff. Not to alarm anyone or anything.
Since this quake happened almost directly below Kelly Slater's Surf Ranch in Lemoore, I prefer to think it was somebody's sick drop-in.
Oh since we're talking about the Surf Ranch, the world famous You Tuber, Casey Neistat, visited the place recently and gave a nice account of what it's like to get a chance to surf there:
🤙