Okay. So yeah, I know I've been away for a while, not blogging about Fresno and stuff. And yes, this Fulton Mall becoming Fulton Street is the big cool thing in Fresno right now. And I am sorry to write such a negative post, right off the bat.
But I am not feeling Fulton Street: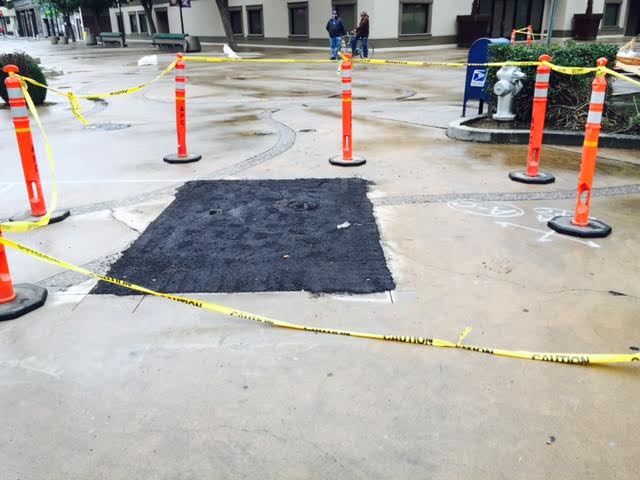 I know the project was short two million but I think they could have done better than that.
Sure it's nice fresh asphalt. Fresh new asphalt is super pleasing. I can smell this new Fulton Street and be transported back to the 1950s. I can almost see Bob Falfa's 55 Chevy looking for somebody to race.
And, okay, the art and the fountains all seem to still be in place, so that's cool. But gosh, I was expecting a little more.
While I'm here, would it really cost that much to at least clean up the construction mess? I was totally stoked to go cruising down Fulton Street like my grandpa and stuff but there's all the things in the way: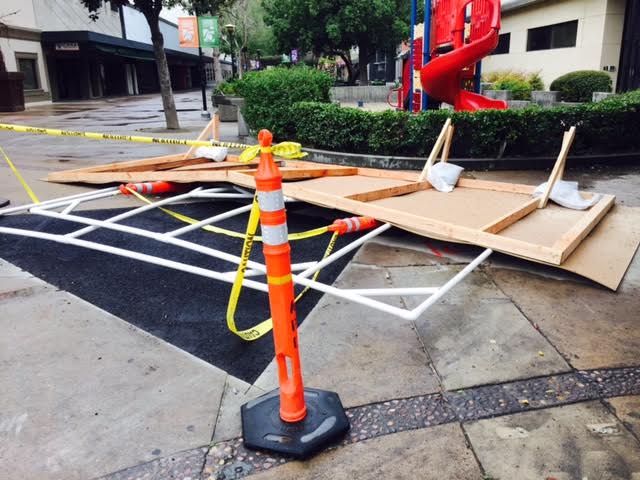 HOW THE HELL AM I SUPPOSED TO DRIVE THROUGH THIS, SWEAR BEAR?! PICK UP THE SHIZZ! Maybe get Mayor Swear's church group out there to clean it up or something?
Geez. I came back for this?