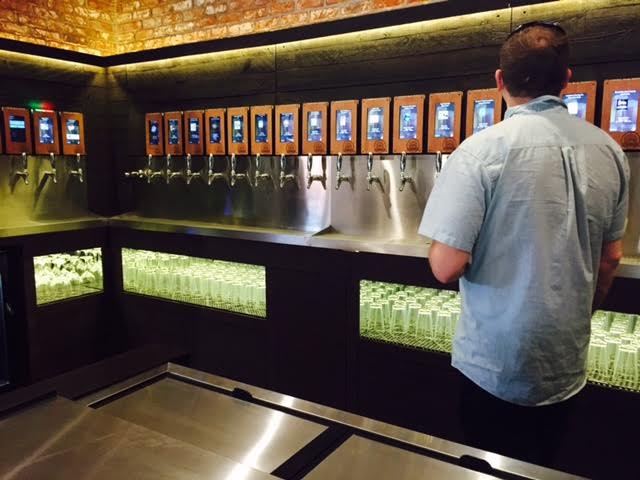 In case you haven't noticed, the Bullard and West Me-N-Ed's Pizza has been remodeled and added something Fresno has never seen: Self Service Beer Taps.
Run for the bluffs, post T-Ball pizza meetup, this may be too crazy for the kids!
SELF SERVING BREAKDOWN
Here is how it works. You order your food like always, but you tell them you are drinking like an adult. They ID you and start a tab. Then give you a magic wristband to wear.
You pick out a glass, search for the right beer (with pizza, I recommend an IPA, pale or Tioga's Ed's Red, but that's just me), place your wristband against a certain spot on the tap, the tap gets 'green lit' and you can start pouring.
Wow. "Exciting" footage [sarc].
In addition to the beer taps, the place got cleaned up and is sporting a lot of wood.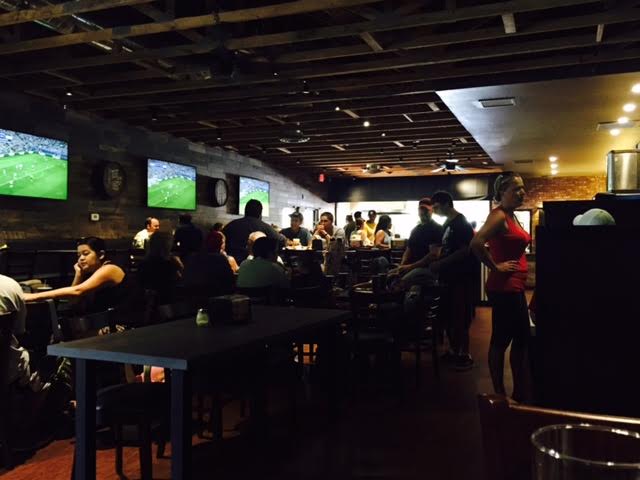 Gone are the video games that the location had. So you might encounter a pissed off child at first. But give them a taste of your beer and it might shut them up.
(Disclaimer: thefresnan.com does not endorse childhood drinking in any way but just needed a mildly humorous line to place in the blog post).
HOW DRUNK CAN I GET?
You can get up to 32 ounces (two pints) but you can ask for more if they can see that you can take on additional juice. It electroniclly tracks how many ounces you've poured yourself – Big Brother is monitoring how much you drink, man!
There are 29 taps plus a cider or two and a couple of handles with something called "wine". I don't know what that is but I hear it contains alcohol so I guess it's cool.
A REVIEW
This kind of system feels like a trendy thing, but I'm sure more will be popping up. And this one isn't going away anytime soon.
It's still pretty busy, as all new Fresno things are at first. But it's managable. And if you don't feel like pizza, you can just show up for the beer. They even have a seperate counter now to handle just the beer.
Not having to wait to get a bartender's attention is a nice change. Although I can see it getting annoying having to get up everytime you want more beer.
I wouldn't want every bar having this system. But it's fun, glad it is in Fresno, I'll be back – even if Big Brother is watching how many Luponic Distortions I can put down.