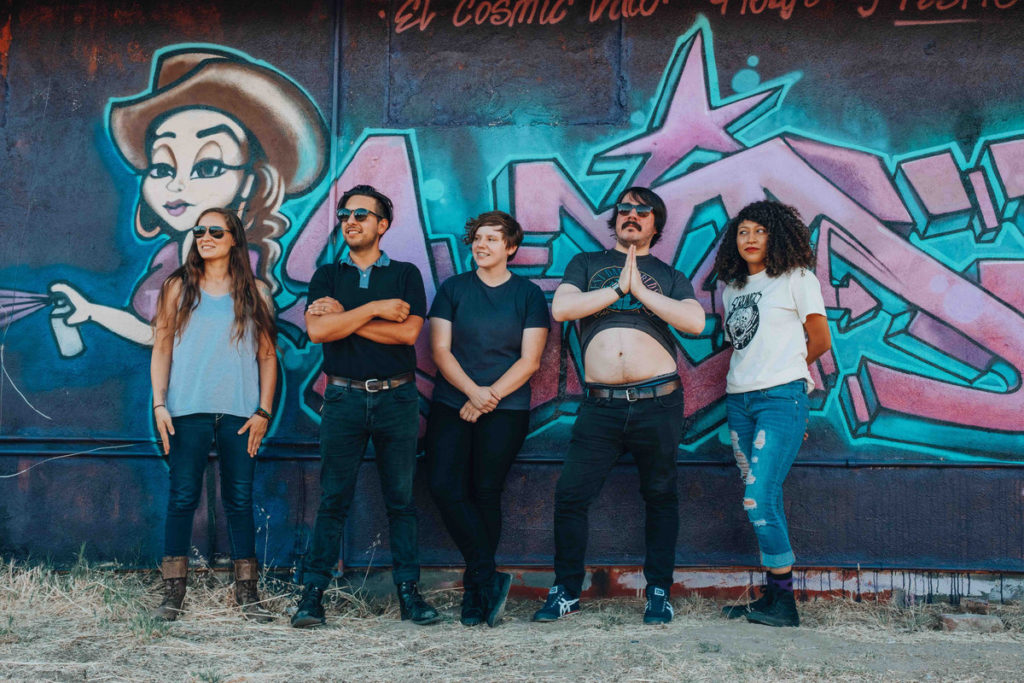 I can't review things. At least I can't in a traditional way. Especially music. The words and descriptions needed for a good album review is something I never have been able to figure out.
I mean, hell, look at a recent review of Power Trip's "Opening Fire" by Any O'Connor in Pitchfork:

On "Divine Apprehension," sprightly, major-key thrash tics ride above the maelstrom. …


…They're more blatant about their influences here, and these tracks thrive on the youthful charm of aping what you love.

Andy O'Connor
Above the MAELSTROM? Aping what you love? What the hell is a maelstrom because it feels like I would be aping if I ever was in one.
Yeah, I can't write this kind of stuff. This is why I stay away from review things too much, especially music.
But, I love Fresno music. I want more people listening to Fresno music. So here we are. Let's talk a little bit about the new EP from Fresno's Eighteen Hunderds called "Moon Cults".
A music genre is born
The Eighteen Hundreds proclaim to be a Ghost Surf band. This is cool because I don't believe Ghost Surf is a known genre of music and this may be the beginning of how we describe a particular sound.
A sound that does seem to run through a lot of Fresno and South Valley bands. Partly because of shared band members and partly because of local bands influencing one another.
However the Ghost Surf sound is happening, I love it and hope it becomes a thing. Lets begin listening so we can calibrate our ear for Ghost Surf.
Moon Cults
The track "Colleen" is about a ghost that haunts the basement of a Tower District house and has a new video to go along with it:
The whole album is up on the band's Bandcamp page, which you can listen to here and download, if you so desire:
Before you go, listen to the band's previous effort, "Sun Cults":
For you record nerds, the band plans to press some vinyl for "Moon Cults" and their previous effort, "Sun Cults", by the Summer.
Follow the band on social and through the website so you know when they play next. Let's continue to make Ghost Surf a thing!