Of course you know about Cedar Lanes being no more. All of Fresno misses Cedar Lanes already, even if you never bowled there. There is nothing left but a crappy-ass Wal Mart trying to be a Trader Joe's.
But what happened to the classic signs Cedar Lanes signs? They found their way to the Commercial Neon sign graveyard: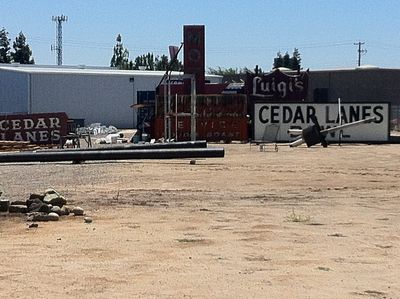 You can check it out for yourself at 5547 North Golden State Blvd. All lanes are open.