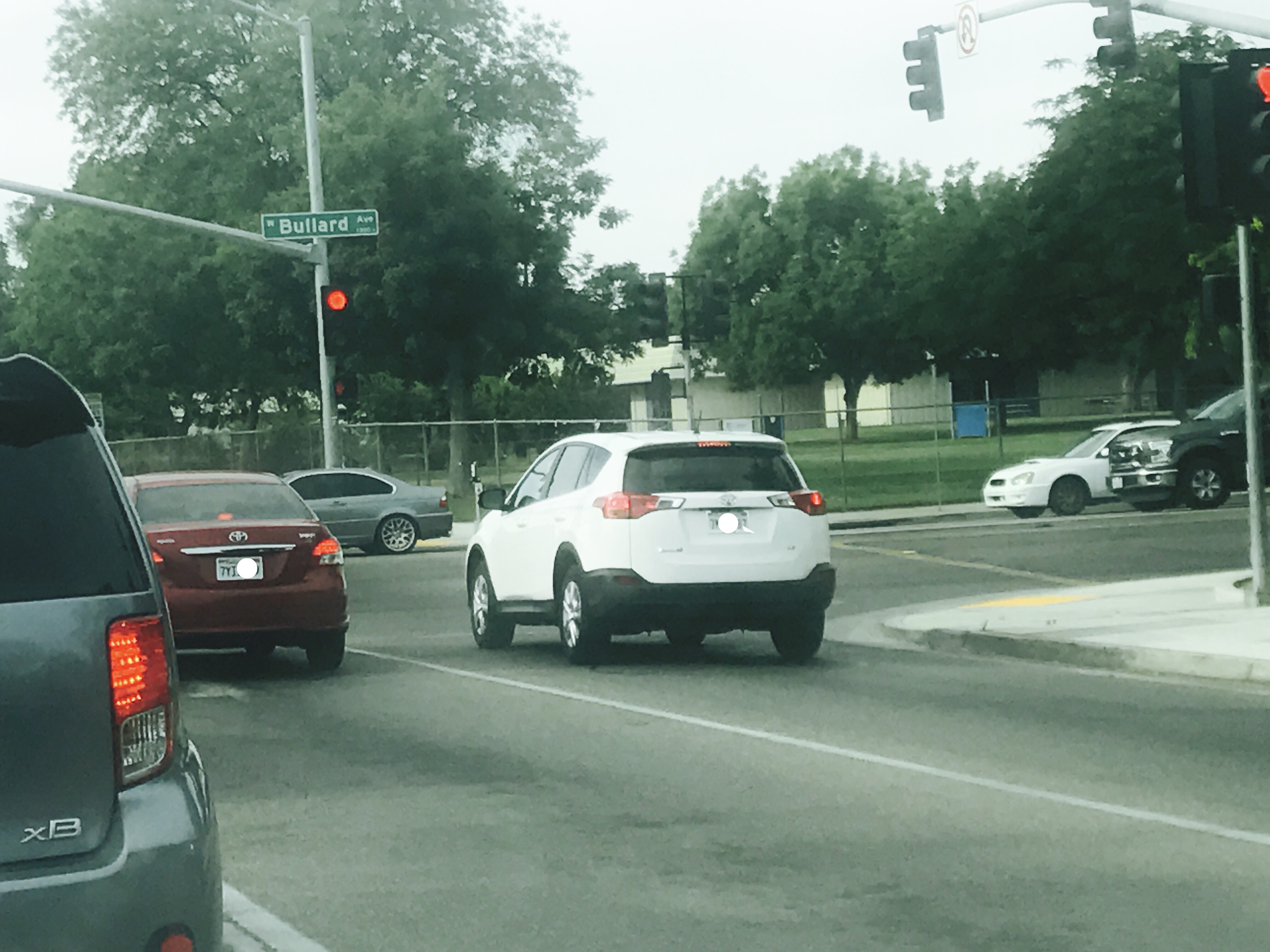 There are some things we need to work on before Fresno can be considered a "smart driver" city. Some would say a lot of things.
I would say there are two key ones to start with.
Leave space. Yes, create a space for people leaving a driveway or street that deserve a chance to be on your street or to be able to turn into a parking lot. Don't block shit. Where are you going that is so fucking important that you can't afford to let one car in?! Admittedly, I will still do this on occasion. Hey, I don't really mean to, but it happens. Then, of course, when the other driver is staring me down wondering why I had to block his way, I sit and pretend he is not there as I beg for the light to change.
Leave the right lane open. You are at the intersection of a two lane street without a dedicated right turn lane. You move to the right lane to go straight. You are now blocking the person behind you from turning right. If you spotted this as the problem in the above photo, you already know this and are cool. I know it's not always practical to leave that lane open, but it should be thought of more.
We Know Some Stuff
One thing I do like that we do right? Not honking at the person at the front who is waiting two seconds after the light turns green before he/she goes. This is a big tip to maybe help you not get into an accident. Wait two seconds before heading out into the intersection.
If you have a tip to help Fresnans drive smarter (and I'm pretty damn sure you do), please comment.