I don't really want any chain/corporate places on the Fulton Mall Fulton Street. But it's coming. You damn well know it. Hell, to some, it's kinda the point of the whole thing.
And what with Fulton Street asphalting as quick as it can…
The beginnings of Fresno's future! It's exciting to see roads being built to replace #FultonMall in @fresnodowntown! 👌 pic.twitter.com/2q2HMqdJRk

— Justin Kamimoto (@justinkamimoto) September 29, 2016
…it's time to talk about this.
There are those that would say, having a Starbucks and a Chipotle open on Fulton Street will signal it is back. To others, the thought makes the stomach turn.
But really, will the first be a Starbucks? Chipotle? Habit? Pieology? Maybe an Apple Store (that actually would be kinda rad):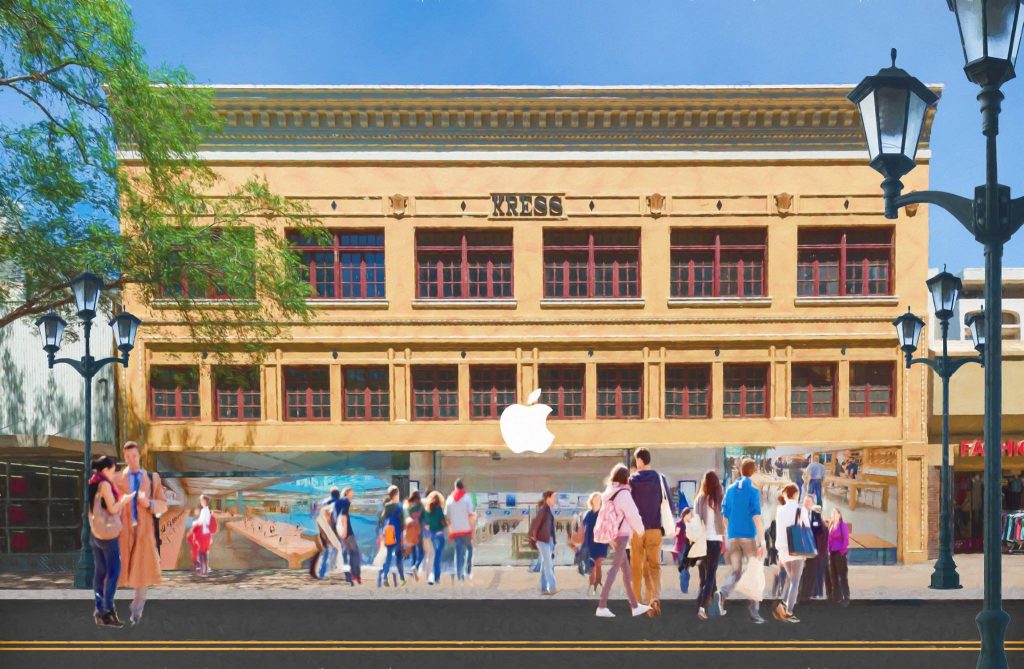 Maybe, David Pismos Westwood Yosemite Ranch Tahoe Joe Fansler, could prove he is the Fresno Restaurant Master and open a place on Fulton.
Could Fulton (no CVS doesn't count) stay all local and no chains? I'm interested in finding out.
(Apple Store graphic by Marc Blake)