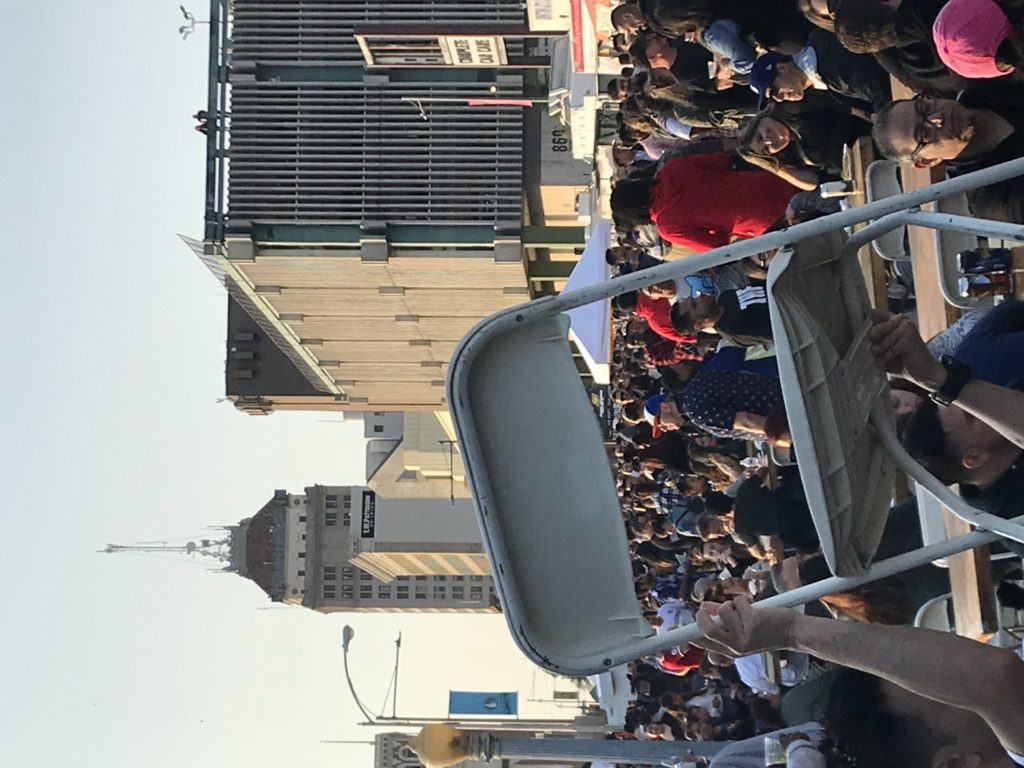 Is there a thing as being too successful? Fresyes Fest might be that for Fresno.
When it comes to Fresyes Fest, the worries of how to get people Downtown melt away in a sweaty line that may be for a port-a-john or may be for the Doghouse Grill food truck.
The festival is well done and is promoted as well as you can promote a thing. But does it need it even?
Do organizers need to get up a 4:00 in the morning to do the local morning TV shows? Contact dopey local bloggers [me]? Do the local radio circuit?
I don't think they do.
In fact, I am really interested to see if you could pull off a successful Fresyes Fest with almost no promotion.
Spoiler Alert!: You can.
Okay yeah, you would have to do a lineup announcement. Sure. You would have to do a map of where everything is and where to go. How to get there. Where to park. All that stuff. Yes, give that a post or two on your social media.
Really though, just the venues talking about it, the vendors and bands. That would be enough, I think.
Fresyes Fest Has Become Unstoppable
Pismos.
The first walk night for Christmas Tree Lane.
Fresyes Fest.
Those are now the things that are fullproof in Fresno.
The morning weather on Fresyes Fest Day was kinda terrible too, which would scare off any people on the fence about going to any outside event in Fresno. Didn't make a dent at Fresyes.
Let's Talk About Zacks Brewing's Event a second.
During this year's Fest, the VIP event inside Zack's Brewing was the best. I will be doing that again next year. $15 for open tables, no lines for good beer, food trucks, clean bathrooms, and excellent music, was incredibly worth it for a person that has an aversion for crowds and can only take them in small doses [me].
Tioga was bursting at its seams and they are experienced at that sort of thing. Zack's would have been so overwhelmed that it would have shut the doors for weeks as they tried to recover their beer inventory and their sanity.
For those that thought it was a bad move to charge something during a free event, for this case, you're wrong.
For Zack's, it was either make it a manageable paid event or keep the doors completely closed. They chose wisely.
Fresyes Fest 2020 is already being planned
Maybe, if at all possible, not have it during the opening day of the Foxes season. Fresyes is big enough, it does not need anything to make it bigger.
But that probably was just happenstance.
Gone are the days in Fresno when you could not do more than one event a weekend and expect to be successful. Last weekend is all the Fresproof you need.