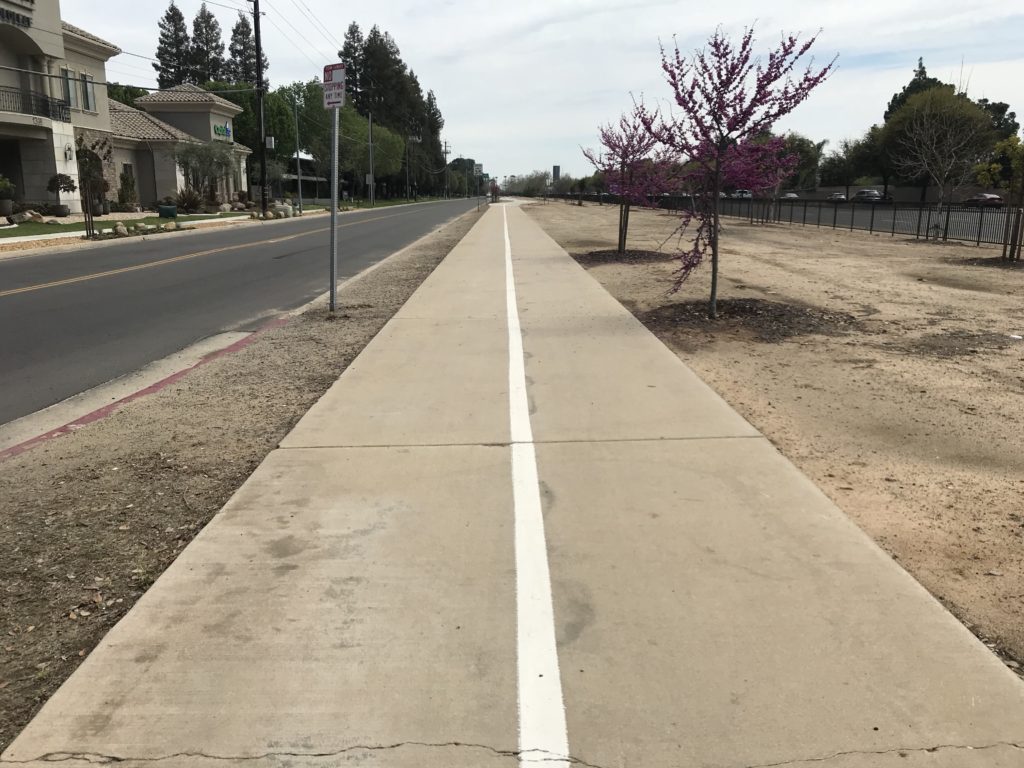 I always worry these kinds of posts are too hacky, but I am doing it anyway. It's actually kind of fun going through the posts from this year because some of them I had already totally forgotten about.
Rather than boring you and posting each one, please let me just remind you of the ones that you, the reader of The Fresnan, thought were the most popular.
I pulled the nine buzziest, starting from January and ending now. These might not have been read the most but had the most "action" (sharing/reading/comments).
9. What to know before going to Fresno's new Chicken Shack.
One of the more significant things to happen on Fulton Street this year. I have yet to set foot in the place but that didn't stop me from posting about it.
8. Modern Times needs to open up a taproom in Fresno.
I have been lobby two of California's best indie breweries (that are building remote taprooms), Modern Times and Fieldwork, to come to Fresno. If they want to truly make some noise, they should. Now that Zack's Brewing is open Downtown, this is less relevant. Still would like to see it happen though.
7. Ranch or Salsa: Which is the condiment of Fresno?
If I did this post today, I would choose Salsa. I did a poll on my Instagram and Salsa won. I personally use salsa as much as I use ranch but at the time I was ranching more so I went with it. This is a forever debate. Salsa now wins.
Having salsa but no chips left is a bad place to be.

— Mike Seay (@thefresnan) December 30, 2018
5. Don't camp at popular Fresno restaurants!
There are many Fresno eatin' holes that you have to wait to get seated. Too often, people get a table at these places and then linger while you wait impatiently, staring at these yahoos. Ya done eating? Then get the hell out.
6. I rode my bike to Pine & Palm and nobody flipped me off.
Biking needs to be more of a thing for me in 2019. I did some of it this year but not enough to talk about it, this time being the exception. I even found a "hidden" bike path.
4. How to place your garbage bins in a passive aggressive way.
It's official. I became an old man this year. When the scavengers became too messy and started dumping my recyclables into my trash bin and on the street, I decided to take passive aggressive action.
3. The one restaurant to take someone to in Fresno.
I understand that Cuca's was an odd choice but I hope the post explains it well enough.
2. I'm voting yes on Measure P.
While it's true I live in the middle of Fresno. But I also live in a county island so I couldn't actually vote for Measure P. That did not stop me from ranting about it though.
1.Dead Lot: NW Shaw & West.
Hey, I am surprised too how much play this post got. More posts to come for this series. It even prompted a response from Brandau.
Setting up the blog for 2019
No drastic changes planned to the blog. My goal is to have a new post every week, at least, usually by Wednesday mornings. But I did not follow through on that for much of the year. Hopefully, I can do that all the way in 2019.
The one change you might see involves monetizing the blog.
I have never seen cash in my hand or in my checking account, because of this blog. You would think after blogging so many damn years I would have figured out how to make money at it.
I have tinkered with being an Amazon affiliate but it doesn't work well for the posts I write and the traffic I get. Plus, Amazon is a pretty shitty employer, so I feel dirty working with them anyway. I will likey be backing away from that.
Target has approved me to be an affiliate but I have not started messing with that yet. Yeah, I guess Target has a slightly better conscience than Amazon so I feel …okay? using them
You might see me give that a try on a post or two or a banner ad. Oh look, there is one now!:

Google Adwords is a thing but throwing a bunch of banners around to make $20 a month does not sound worth it to me.
I'm thinking hard about starting a Patreon
If you have not heard of the website called Patreon and you are a creative, you might want to check it out. It enables people that like what you produce to donate money to you.
The cool part is, the creator has the opportunity to give extra content to the person willing to give them a few bucks a month.
We do it on the Perfect Pour and it has worked out pretty well. It at least is enough that the show pays for itself, which is a victory to me.
Anyway, man, thank you for reading the Fresnan this past year and whatever year you have read it. I'll keep posting if you keep giving a damn.
Cheers to Fresno and blogging in 2019!